Jhon Pirez (8) and the Tulsa Roughnecks face the Real Monarchs SLC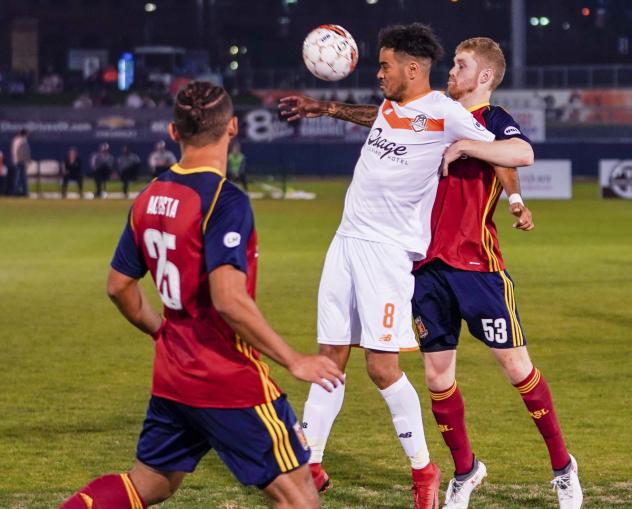 Jhon Pirez and the Roughnecks head to Salt Lake City on Saturday to face the Real Monarchs SLC.
Submitted by FC Tulsa
Credit: Matt Christensen

The Tulsa Roughnecks FC is back on the road this Saturday, August 18, for its second meeting this season with the Real Monarchs SLC. Kickoff at Zions Bank Stadium in Herriman, Utah is scheduled for 9:00 p.m. CDT. It will be the first of five straight away matches for TRFC. Tulsa will enter the match coming off a victory against the Colorado Springs Switchbacks FC, its second of the season. The Roughnecks are 2-2-3 in ga...
Full Story