Brianna Decker of the Boston Pride Handles the Puck vs. the Buffalo Beauts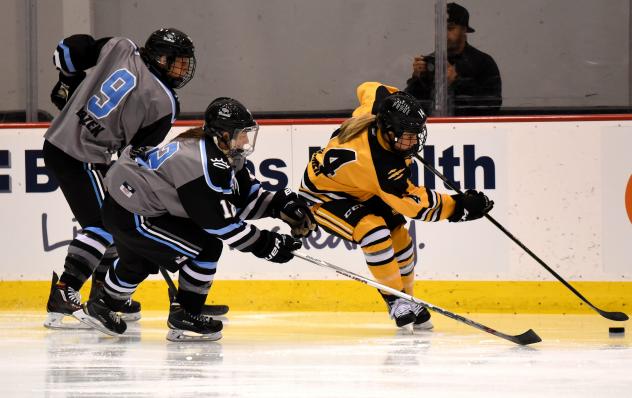 Brianna Decker of the Boston Pride carries the puck during Game 1 of the Isobel Cup Finals at the New Jersey Devils Hockey House in Newark, New Jersey.
Submitted by Boston Pride
Credit: Troy Parla / NWHL

NEWARK - The Boston Pride, arguably the hottest team in professional hockey, have now won nine straight games, a streak that dates back to January 10th. Winning a tenth straight would make them the first champions in National Women's Hockey League history. Hilary Knight scored a pair of goals, including a penalty shot game-winner 2:29 into the first overtime playoff game in league history, giving the Boston Pride a 4-3 v...
Full Story