Braves donate to United Way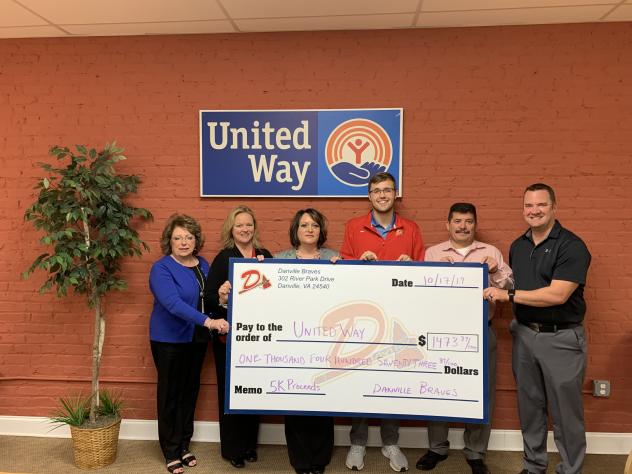 (Left to right) Sandra Jennings, Bridget French and Kimberly Fox, HomeTrust Bank, Stephen Brunson, Danville Braves community relations coordinator, Andrew Becker, United Way Campaign Chair and Phillip Gardner, United Way Board Chair pose with check from Danville Braves 5K race. The Danville Braves raised over $1,400 for the United Way from their second annual 5K race.
Submitted by Danville Braves

DANVILLE, Va. - The Danville Braves donated over $2,600 to the United Way of Danville-Pittsylvania County and the Danville-Pittsylvania Cancer Association from fundraisers during the 2019 season. In total, the Danville Braves have given over $48,000 in goods and services to Danville and the surrounding communities in 2019. The Braves charitable contributions for the United Way came from the second annual D-Braves 5K, pre...
Full Story