D-Braves Offer Donation to God's Storehouse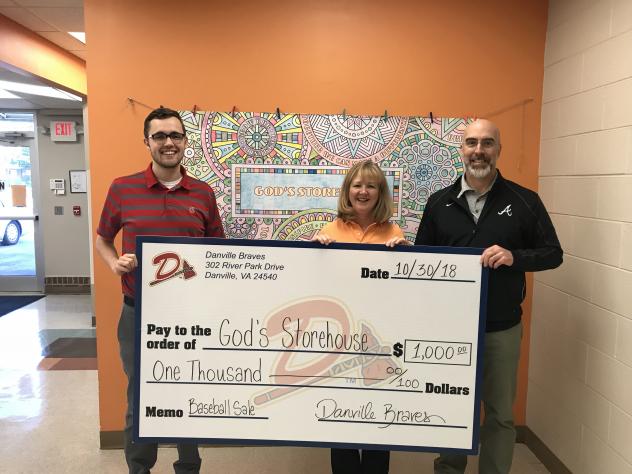 Danville Braves employees David Cross (General Manager) and Stephen Brunson (Sales & Marketing) present God's Storehouse Executive Director, Karen Harris, with donation from fundraising efforts during the 2018 season. God's Storehouse aims to collect and distribute food resources for the Danville and Pittsylvania County communities.
Submitted by Danville Braves

DANVILLE, Va. - The Danville Braves presented a donation to local non-profit God's Storehouse on Tuesday morning. The Braves donation comes from a mystery ball sale held in mid-July, where fans could purchase autographed baseballs collected from minor and major league teams across the country. The proceeds of the sale totaled to $1,000. God's Storehouse is a non-profit food pantry that seeks to collect and distribute foo...
Full Story