OurSports Central offers a variety of information on your favorite alternative and minor league organizations, conveniently arranged by sport, league, team, affiliation and even city. You can also browse all press releases from today, all news articles indexed by OSC and today's scores and schedule.

We have much more information available, including quick glances with maps for each league we cover, photos , team rankings and original articles. And don't forget about all those teams no longer on OurSports Central, a great way to browse long-forgotten teams and leagues.

Looking for more? Check out the services menu above.

Todays Top Story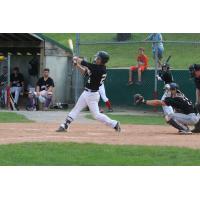 Former Diamondbacks prospect Cyle Hankerd scored from third base when Tabasco third baseman Kristian Delgado bobbled Jorge Cantu's grounder in the top of the sixth inning to break a 3-3 tie and the Tijuana Toros went on to post a 7-3 win over the Olm...
Happening Now
Tweets By OSC Today
Search OSC