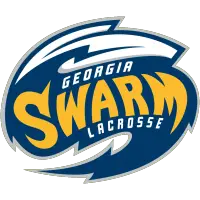 Weekly Update from Georgia Swarm President/Co-Owner Andy Arlotta
March 25, 2020 - National Lacrosse League (NLL) - Georgia Swarm News Release



Dear Swarm Fan,
You've been inundated with Covid-19 updates from businesses and local agencies, so I'll keep this as brief as possible. I just wanted to reach out and give you the latest from your Georgia Swarm. I'll be issuing a regular update each Wednesday, along with more frequent updates as the situation warrants.
GAME UPDATES
Here's what we know. Our remaining three home games (March 27, April 11, April 19) remain "suspended." What does this mean? It means the games are not officially canceled. It means we are actively looking for options to get the games played at times in the future when the Covid-19 crisis has abated.
The March 27 game will obviously not take place this coming Friday. And we can now safely say the April 11 game will not take place as scheduled. While we're not ready to make a definitive call on the April 19 game, we suspect it too will be played at a later date, if the National Lacrosse League (NLL) decides that regular season games will indeed be rescheduled and played.
Other options being explored are various "straight-to-playoffs" scenarios, where the remaining regular-season home games are canceled and teams schedule playoff games sometime in the coming weeks or months based on the playoff seeding as of the time games were suspended on March 12. Under these scenarios, the Swarm would be the #6 seed.
Again, with the situation fluid, we don't have a definitive answer on the resumption of games or playoffs. Our number one priority remains the health and safety of our fans, players, coaches, and staff. But I wanted to give you a sense of what the League and teams are actively exploring.
TICKETS
If you are ticketed to any of our remaining home games (March 27, April 11, and April 19), your ticket will be valid should those games be rescheduled at a later time. Again, the moment we know anything definitive on makeup dates, you will be the first to know. If you have any questions regarding tickets, feel free to drop us a line at 1-844-4GASWARM or at info@georgiaswarm.com.
SWARM PROGRAMMING
We know you're settling in to the new normal, which if you're like me, involves staying home with the family and establishing new routines. We want to help you pass the time and stay connected to our great game, and we hope the following programming will help you do so:
Lyle Thompson Instagram Live Session - See how the greatest indoor lacrosse player on the planet is passing the time and have a chance to ask Lyle a question during Thursday's Instagram Live Q&A with Devan Kaney at Noon EDT. Jump on over to the NLL's Instagram page tomorrow at Noon to get in on the fun.
NLL True Classics & NLL In Transition - The NLL launched two great new features this week. NLL True Classics will be replaying complete games from the 2016-17 and 2017-18 seasons and a growing list of games from previous seasons. "In Transition: Live," a new interview series hosted by Devan Kaney, will be an unscripted, insightful, and a unique opportunity for our fans to join the conversation in real time with a rotating cast of guests. For more details, visit the Georgia Swarm website.
Mitsubishi Mini-Lessons - For the budding LAX stars in your family, we'll be posting periodic tips from Swarm players, including Lyle Thompson, Jordan McIntosh, Mike Poulin, and more! Stay tuned to the Swarm social media channels for these insightful LAX lessons.
Follow Us - Please follow us on your favorite social media channel, as we'll be interacting with fans and providing unique behind-the-scenes glimpses of the lives of Swarm players and coaches. Instagram | Facebook | Twitter
GIVING BACK
I spent half of my day Monday delivering meals to the doorsteps of the elderly in the Metro Atlanta area. Because it's important during times of crisis to band together and help one another, we are making similar volunteer opportunities available to our staff, coaches, and players.
To conclude, we know you're all adjusting to this new short-term way of life, and we recognize this unfamiliar reality isn't always easy. But know we at the Swarm consider you part of our extended family, and we're thinking of you and your loved ones every day. We're grateful for your fandom, and we look forward to the day when you're back at Sting City, representing the Swarm loudly and proudly.
Stay safe and healthy.
• Discuss this story on the National Lacrosse League message board...


National Lacrosse League Stories from March 25, 2020
The opinions expressed in this release are those of the organization issuing it, and do not necessarily reflect the thoughts or opinions of OurSports Central or its staff.