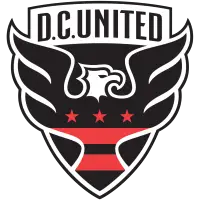 United Soccer Club Holds End Of Season Tournaments
June 4, 2010 - Major League Soccer (MLS) - D.C. United News Release



WASHINGTON, DC (June 4, 2010) - D.C. United and its non-profit arm, United for D.C., will be holding two days of tournaments to mark the end of the spring session of United Soccer Club. The tournaments will involve all of the children, aged 6-10, who participated in United Soccer Club this spring. These events will be held on Friday, June 4 and June 11 from 5:00 p.m. - 7:30 p.m. at the RFK Stadium Auxiliary Fields.
Youth from United Soccer Club's spring session will have the opportunity to showcase their skills alongside several D.C. United players. Family and friends are welcome to attend, and food and drinks will be provided for the players as part of the program's focus on healthy lifestyles.
United Soccer Club enrolled 600 children in the program this spring, teaching the participants the importance of a healthy lifestyle through physical activity and proper nutrition, as well as life skills that are beneficial on and off the field. The program, which expanded to 12 sites this spring, met twice a week after school for 90 minute sessions at each site, and players were taught by D.C. United staff, current and former United players, and talented local coaches.
The 2010 expansion introduced two new sites in the spring: Friendship Charter School in Ward 8 of Washington, D.C., and the Fishing School at J.O. Wilson Elementary School in Ward 6 - all while continuing in the existing sites of Barry Farm Recreation Center, Ketcham Elementary School, Boys & Girls Club at Orr Elementary and the FBR Branch at THEARC in Ward 8, Turkey Thicket Recreation Center in Ward 5, Harrison Recreation Center and Parkview Recreation Center in Ward 1, Richard England Clubhouse #14 in Ward 7, Longbranch Community Center in Silver Spring, Md and Walter Reed Community Center in Arlington, Va.
United Soccer Club was born from a request in Ward 8 for opportunities for children to play organized soccer. In the spring of 2006, United for D.C. launched its own after school soccer program, in partnership with D.C. Parks and Recreation at Barry Farm Recreation Center. This year the program has formally added a healthy lifestyles curriculum through collaboration with "Soccer Kids of America".
United Soccer Club is one of the many community outreach ventures of United for D.C. Others include the Kicks for Kids program, through which thousands of underprivileged children will have an opportunity to watch United play this season. As well as, United Reads, currently presented in six DC elementary schools, which distributes nearly 8,000 books during player visits throughout the year.
For more information on these programs or how fans can contribute time or money to these worthy causes, please contact United for D.C. at 202-587-5000.
Broadcasting and P.A. Request: When speaking of the organization, please refer to the team as either "D.C. United" or "United," but not "the D.C. United" or "the United." We appreciate your cooperation.
• Discuss this story on the Major League Soccer message board...


Major League Soccer Stories from June 4, 2010
The opinions expressed in this release are those of the organization issuing it, and do not necessarily reflect the thoughts or opinions of OurSports Central or its staff.