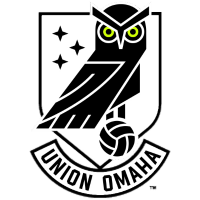 Union Omaha Uses BIOPROTECTUs™ System Supplied by BioSupplies.Com to Disinfect Stadium in Advance of Season Opener August 1
July 31, 2020 - United Soccer League One (USL1) - Union Omaha News Release



Omaha, Neb. - Union Omaha, which is part of the USL League One, has chosen the BIOPROTECTUs System to disinfect and protect its stadium and athletic facilities as the Omaha, Nebraska-based soccer team prepares to kick off its inaugural season August 1. The team takes on North Texas SC at 7 p.m. at Werner Park.
Union Omaha's ownership is utilizing the System offered by BioSupplies.com, a preferred authorized distributor of the manufacturer, ViaClean Technologies, to clean and disinfect all of the seats and common areas at the 6,354-seat stadium and locker room facilities. The team wants to protect fans, players and coaches against viruses, bacteria, mold, mildew and fungus and then surface-protect against odor-causing bacteria, mold, mildew and fungus during home games.
The BIOPROTECTUs System encompasses an array of patented technologies that disinfect surfaces and spaces against viruses, odor-causing bacteria, mold, mildew and fungus. One of the key components, BIOPROTECT RTU, is a water-based patented antimicrobial treatment that when applied to surfaces creates a highly durable protective shield that prevents the growth and spread of problematic algae, odor-causing bacteria, fungi and mold for up to 90 days.
"The fact that BIOPROTECT RTU offers a long-term (up to 90 days) of protection against odor-causing bacteria, mold and mildew is a huge deal for us so that we can go the extra mile to keep everyone safe as play resumes," said Gary Green, CEO and Principal team owner. "Our goal is to give our fans the peace of mind that they need at a time like this and into the future."
Green himself has nearly 30 years of experience in the janitorial and building maintenance business. He is founder and CEO of New York City-based Alliance Building Services, one of the largest privately owned building-service providers in North America, caring for more than 60 million square feet of commercial real estate in the New York tri-state area.
USL League One's season will be conducted in strict alignment with all local and state public health guidelines. Union Omaha is using BIOPROTECTUs as part of an aggressive cleaning and disinfecting protocol.
"I want to thank the Union Omaha management for having the trust and confidence in our family of products to keep the team and home venue safe," said A.J. Manaseer, vice president of BioSupplies.com. "I believe it's a testament to the effectiveness of the technology."
"Our priority is to ensure the safety of our players, fans and staff," said Union Omaha's Chief Operating Officer. "Making sure that our facility is as sanitized and clean as possible is the least we can do not only to be able to have a season, but also a safe one."
• Discuss this story on the United Soccer League One message board...


United Soccer League One Stories from July 31, 2020
The opinions expressed in this release are those of the organization issuing it, and do not necessarily reflect the thoughts or opinions of OurSports Central or its staff.