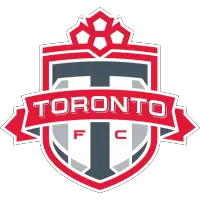 Toronto FC (0) - Orlando City SC (1) Post Game Summary
May 14, 2022 - Major League Soccer (MLS) - Toronto FC News Release



SCORING SUMMARY
ORL - Kyle Smith 90+2' (Alexandre Pato)
MISCONDUCT SUMMARY
TOR - Michael Bradley 42' (caution)
ORL - João Moutinho 71' (caution)
ORL - Rodrigo Schlegel 72' (caution)
ORL - Robin Jansson 88' (caution)
RECORDS (W-L-D)
Toronto FC 3-7-2 11 points
Orlando City SC 6-4-2 20 points
LINEUPS
TORONTO FC - Alex Bono; Kosi Thompson, Lukas MacNaughton, Carlos Salcedo, Luca Petrasso; Michael Bradley (C), Ralph Priso (Ayo Akinola 46'), Deandre Kerr; Jordan Perruzza (Paul Rothrock 58'), Jayden Nelson, Jesús Jiménez
Substitutes Not Used: Quentin Westberg, Shane O'Neill, Adam Pearlman, Themi Antonoglou
ORLANDO CITY SC - Pedro Gallese; Ruan, Rodrigo Schlegel, Robin Jansson, João Moutinho; César Araújo, Andrés Perea (Jake Mulraney 65'), Júnior Urso, Mauricio Pereyra (C) (Sebas Méndez 87'), Facundo Torres (Kyle Smith 76'); Ercan Kara (Alexandre Pato 76')
Substitutes Not Used: Mason Stajduhar, Michael Halliday, Thomas Williams, Joey DeZart, Jack Lynn
MEDIA NOTES
Ayo Akinola made his 50th appearance across all competitions for Toronto FC.
Jordan Perruzza made his first career MLS start for Toronto FC today. He becomes the seventh TFC player to make his first MLS start in 2022 following Kadin Chung, Jesús Jiménez, Deandre Kerr, Lukas MacNaughton, Jordan Perruzza, Luca Petrasso and Kosi Thompson.
BOB BRADLEY - HEAD COACH, TORONTO FC
Q. What did you make of your team's overall performance?
It's a big effort. It's guys giving everything they have, helping each other on the field. Things that hopefully will help us down the road in the moment as we grow and lately, we can't really find a way to get ourselves a break. Right now, everybody feels, every one of us, the effort on the day by the guys that are on the field and the guys that come on as subs that we're in the moment with the number of guys out and with the different factors, then just call on guys and everybody be ready and give what they have.
Q. A second loss like this, how worried are you about how this might affect the young players psyche, or you?
This is part of the deal. Anybody that becomes a really good pro knows that in certain moments, man, you get kicked around and you get up and you're stronger and you learn. The job as coaches is to continue to find the right ways to keep them going, keep them alive, keep them engaged.
This is what it's like if you really want to move yourself forward as a player, as a pro.
Q. Any update on Pozuelo?
Just at the end of training felt a little something. Didn't seem to be very bad but it was enough to keep him out today.
Q. You know the statistics better than us but it seems at times defending set pieces have been a problem this year. Have you seen that?
I could take you through all of the moments. I believe, you know, that we've given up some second-phase stuff. We gave up the lateral free kick to Aaron Long.
I think, you know, that between the goals we've scored and the goals we've given up, we are somewhere in balance. I don't think it's out of whack. So you know, when I look at things, we know that the one against the Red Bull, and then we gave up the second phase one on the lateral free kick against Columbus. You know, I'd have to go -- if you -- if you listed the games, I could tell you. But you know, for the most part, I think we've competed on the first ball fine. We've had some moments on the second ball. That's the first one I think that was like that today.
Q. Ayo had a few chances in the second half when he came on, is his timing still just a little bit off?
He needs games. You know, 45 minutes pushes him today. That's good to see him get to that number of minutes and then if we can keep repeating and repeating and adding some minutes, yes, he needs more game time. He needs to get back in the swing of things where, you know, your fitness, your sharpness in certain situations keep getting better.
Q. That change -- was it tactical?
Physically right now, building him up again is part of how we need to help Ralph grow as a player. He does some good things, but the physical part of staying in the game both directions over and over, this is something we have to keep working on. Then when you consider the injury and time off and what not, yeah, right now we hoped to get to 45, and like I said we tweaked a few things somewhere around 30, maybe a little more, just to see if we could keep him going till halftime.
Q. First MLS start for Jordan Perruzza-- how would you evaluate that?
Worked hard. He had some moments. Again, in a front three, tilted to the right might not be his No. 1 spot but he still has shown when he was in there in training he can come inside on his left foot.
He had some moments in the first half, of when to dribble and when to release the ball. That's still, you know, the ability for some of our younger players to still get a balance of when is the time to try something, when do you dribble, when do you take risks, when do you realize now is the time to get the ball off my feet? This is still something that gets worked on every day in training, but this is still an important area, decision-making. Deandre puts a big effort, but on the throw that led to the corner at the end of the game. When we throw it into him that's not a good time for him to try to flick it by a defender, right? And then have the ball turnover and we have to run a long way at that point in the game to put out a fire and then it turns a corner and then ultimately, yeah, that's how they score. So look it doesn't take away from Deandre, what he's given us, how he's growing. It's a moment in the game, a decision, where that part of the field -- if he puts his body in in a strong way, turns, maybe gets a foul, maybe it goes off of him but it's not going to turn over and result in a 9-1-1 going the other way.
So look, these are moments in the game that we're trying to continue to help young guys see and help them get better.
Q. That corner kick at the end, not to break it down too fine, is that sort of unnecessary corner that you guys conceded?
Yeah, so again, I just gave you the lead-up to that play, right. So yes, it was unnecessary. The final part of it is just, guys run and try to put out a fire, okay. But the decision up the field when we have the throw in and we throw it quickly and again, please, the last thing I do after games is I'm not pinning this on a player. These are moments in a game. But in that situation, we will try to help Deandre know that, look, that decision there to try to with your back to the defender, flick it, turn around and run it by him, that's what I mean.
That's the kind of play you might try in the box, where if it works, now you get a chance. But if you try it on the sideline in the 90th minute and now it turns into a ball down the line and our team having to run back to cover that, then yes, that makes it unnecessary.
Q. Decent atmosphere out there today and now five straight losses for the team. What's your message to the fan base?
Stick with us. You see young guys, players that have come through starting to get opportunities. We said at the beginning, the early part of the season that these guys were going to be on the field and look, I think we know the results. We are honest, but I also think people can see things there that are positive going forward, and we believe that now we just have to take the little pluses, keep working to improve areas that are not as good as they need to be and keep fighting for each point and hopefully our fans can see that and appreciate that and as we grow, they will be right there with us.
ALEX BONO - GOALKEEPER, TORONTO FC
Q. Seemed like your team deserved a better fate than today. What was your thought of the performance and can you give us your take on what happened?
Yeah, we deserved some sort of result today, not the one that we got. But such is the game. Sometimes when you learn lessons, you learn them the harsh way.
Ordinary corner kick. Whips into the near post. Just kind of beats our first guy and he gets a flick on it, before I can really set myself, it's already going the other way. Yeah, it hurts, especially being the second game in a row where we give up a shutout really late, that's definitely painful for me I know, and for the rest of the guys. We're disappointed about that. We work the whole 90 minutes and then comes down to one play and we just don't quite execute and teams that are strong on set pieces, teams that have big guys and ability in the box can punish you. That's what happened for us today. Got to get back up on that horse. We have a lot of games left. We have a lot of games left. We still have a lot of lessons to learn, and so from our perspective, we take what we can from it and move on to the next one. Keep chugging along.
Q. You guys have been pretty well shorthanded every game in the season. Is that getting kind of old and are you sort of wishing to get some of your veterans back or reinforcements?
Yeah, of course, and we've caught the bug a bit more than other teams at this point in the season. But at the end of the day, one thing I will say is guys on short notice, finding out they are going to be in the 11, guys coming off the bench, guys who are called upon came out and did their jobs and I thought for a long stretch of that game, we had the better of the chances. We had pretty good run of the play. Defended really well. I thought that the guys that were asked to step in today did a fantastic job. We can talk about shorthanded. We can talk about veterans. We can talk about young guys all we want, but at the end of the day throughout the course of the season, you need guys to step up and whether it be at the beginning, middle or end, all throughout or never, you're going to need to call on people.
Today I thought we had guys that came in and did a great job. So the narrative of shorthanded, yeah, we can play that. But at the end of the day when you're called upon, you know, we've got to expect that guys can pull their weight and that guys next to them can help them out and bring them along and they can do a real job for us. Today, I thought that was definitely the case.
Q. It's been a long time since the team's last clean sheet. How much is that weighing for you that you haven't been able to get over the finish line?
A lot. It's frustrating, obviously, when as a group we have within expectation. Personally, an expectation that -- a team that's difficult to score against. Sometimes when it debts down towards the end of the game, 0-0 end to end, we just have to make the plays. Two games in a row now where we have had legitimate chances to have shutouts, yeah. Keeps me up at night. It really weighs on me that we give up goals the way we do sometimes. It can be frustrating as a group. You work for 90 minutes and it comes down to one play and that's the way the game is. We all know that. I live on shutouts, so the fact that we haven't had one in a while is slowly killing me.
Q. Even if you have a good game yourself?
Don't give a s--- about that. All I care about is at the end of the day we put points on the table as a group, we can walk into the locker room and be proud of each other we can look at the guy next to us and say we gave it all, you know. And the guys today, I think everyone came into the locker room and said, listen, we gave it our all, and a lapse or a good play, and that's the way it goes.
I don't give a s--- about personal achievements, personal games, saves. I'd rather have nothing to do and get a shutout, win 4-0, than have a 0-0 draw where I make a few saves and a couple crosses. I don't care about that. I don't care.
Q. How are you? You seemed pretty banged up when you limped up in here.
Trials and tribulations of the season. Sore spots. Little knocks. Nothing.
Q. What's the vibe in the locker room? Seemed seem to be a chatty place right now?
No. Usually it's not after a loss of any kind but obviously the fashion in which we loss, thinking that the score line could have been switched to the other way, it's disappointing but again, at the end of the day we have, I don't know how many games left we have off the top of your head, 23, 22, something like that? We're not even close to halfway through. So we have to try and stay positive, as frustrating as it is. The lessons we are learning along the way we have to take with us and be better because of them. And I firmly believe, you know, the locker room is never going to give up on us. The guys are not going to give up on each other. The only thing we have to do is dig ourselves out one play at a time, one minute at a time, one game at a time, one training day at a time.
You know, the thought in there, I don't know if this will be -- I don't know if I should say this, but you know, we said, hey, maybe you'd like to take two days, let's clear our heads, and resoundingly, everybody said no. Let's get back to work. Let's take our day and let's get back to training on Monday. Let's get back to work, and really as a group individually dig ourselves out of the tough rut that we are in. So if that doesn't tell you, you know, guys are just not going to take a day off. We are in there. We are working and trying our hardest to get ourselves out. We don't like losing, obviously. People don't like watching us lose. Losing sucks. So it's not the time to give up. It the time to double down. It's the time to come in and work and make sure that we have the same feeling a few times throughout the rest of the season.
• Discuss this story on the Major League Soccer message board...


Major League Soccer Stories from May 14, 2022
The opinions expressed in this release are those of the organization issuing it, and do not necessarily reflect the thoughts or opinions of OurSports Central or its staff.