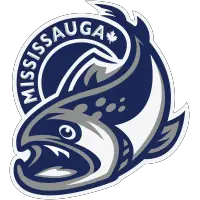 Taking It to the Next Level
February 16, 2021 - Ontario Hockey League (OHL) - Mississauga Steelheads News Release



MISSISSAUGA, ON - So far in Keean Washkurak's career, he has accomplished many things to be proud of. Drafted in the second round of the OHL Priority Selection by the Mississauga Steelheads, he has established himself as a reliable two-way player and his efforts have not gone unnoticed. The St. Louis Blues selected Washkurak in the 2019 NHL Entry Draft and that same summer he attended the teams development camp.
Yet, like all great players, he's always striving to improve.
Last season with the Steelheads he posted career highs. In 49 games, he had 22 goals and 30 assists for 52 points, averaging more than a point per game for the first time in his junior career.
"Another year in the league, it gave me much more confidence with the puck," Washkurak said about his 2019-20 season. "Experience is something I really value, and it does make a difference."
The 2019-20 season was Washkurak's third season with the club. Not only was it a massive year in terms of point production, but he was also promoted to the team's leadership group.
General Manager and Head Coach James Richmond says Washkurak has "been a leader in the Steelheads dressing room since his rookie season" in 2017-18. Last season though, the time was right to give him a letter on his jersey, serving as an assistant captain.
"He's a leader on the ice and off the ice. He plays a great 200-foot game", Richmond said about promoting Washkurak to assistant captain. "He plays a great offensive game but can also be relied on to kill penalties and win key faceoffs. He's a player coaches love to have on their team".
"It's a real honour to have a letter be put on my jersey," said Washkurak. "I take a lot of pride in developing my 200-foot game. There are a lot of great players, great leaders on our team, so the organization picking me to have a letter on my jersey is really special".
Of course, this off-season was unlike any other for players hoping to develop their game. With the pandemic limiting access to gym's and ice time, players had to get creative to improve themselves.
For Washkurak, a home gym in his garage gave him a chance to work on many things, including his physical strength. It helped keep him in shape for when it was time to start playing hockey again.
The only issue was the unknown of when that would be.
As the summer wore on, it was unclear if the OHL season would start on time due to the pandemic, however Washkurak was sure that he wanted to find a way to play. The best way to become a better player is to compete, gain that experience, and improve from the lessons learned from in-game situations. He told his agent to possibly explore options in Europe, a place that appeared ready to get hockey leagues up and playing.
On Monday January 4th, Washkurak received a call as an opportunity emerged with HK Levice in Slovakia. With a quick turnaround he arrived in Slovakia by Wednesday and was in the lineup for his first game with his new team on Friday, all in the same week.
"It's been great over here, getting to play competitive hockey," Washkurak had to say about his experience so far playing in Europe. "The hockey is a little different, with the bigger ice and everything. Still, I think that this experience playing against older players will help me a lot in my development".
Of course, Richmond loves to hear that his players are staying in shape and trying to improve. When asked about what areas of Washkurak's game he might be looking to see improvement in, the answer was simple.
"Everything, absolutely everything. He's such a talented player, but to play in the NHL one day, you always have to be trying to improve every area of your game. I know Keean works hard to do just that, which is excellent to see".
Even though he's playing competitive hockey overseas in Slovakia, Washkurak is excited to get back to Mississauga and playing for the Steelheads. As the OHL continues to work hard with government and health officials it's still unclear when the league will resume play but Washkurak is ready and excited to represent Mississauga once again.
"Hopefully, we can get back to playing and putting on a show for our fans in Mississauga. I'm really excited to get back at it".
• Discuss this story on the Ontario Hockey League message board...


Ontario Hockey League Stories from February 16, 2021
The opinions expressed in this release are those of the organization issuing it, and do not necessarily reflect the thoughts or opinions of OurSports Central or its staff.
Other Recent Mississauga Steelheads Stories