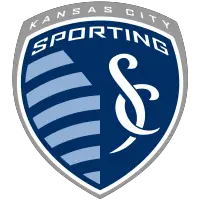 Sporting Earns 2-1 Comeback Win over New York
April 18, 2021 - Major League Soccer (MLS) - Sporting Kansas City News Release



Gadi Kinda and Daniel Salloi scored in back-to-back minutes near the hour mark as Sporting Kansas City (1-0-0, 3 points) secured a 2-1 comeback victory over the New York Red Bulls (0-1-0, 0 points) in an exciting Week 1 battle on Saturday night at Red Bull Arena.
After New York took a 1-0 lead three minutes into the second half through 17-year-old Caden Clark, Gadi Kinda converted a 59th-minute penalty kick and Salloi slotted home in the 60th minute to give Sporting their MLS-record 15th season-opening win and kick off the 2021 campaign on a high note.
With a momentous triumph under their belts, Sporting will now return to Children's Mercy Park for the club's highly anticipated home opener on Friday against Orlando City SC at 6:30 p.m. CT. The sold-out encounter will be shown nationally on FS1, FOX Deportes and the FOX Sports app.
Entering his 13th season at the helm, Sporting Kansas City Manager Peter Vermes assembled a matchday squad that featured nine Homegrown Players, an all-time record for the club. With Tim Melia out injured, 19-year-old John Pulskamp became the youngest Sporting goalkeeper to play in an MLS match and the youngest MLS goalkeeper to win a game since 2010. Pulskamp was one of three Sporting debutants in the starting lineup, joining a pair of Frenchmen in center back Nicolas Isimat-Mirin and holding midfielder Remi Walter.
Both sides were kept at bay in a cagey first 45 minutes that produced zero combined shots on goal -- the eighth such occurrence in Sporting history. Kinda and 18-year-old Gianluca Busio -- who was deployed as a center forward on Saturday -- combined neatly on the edge of the box in the 12th minute only to see Red Bulls defender Andrew Gutman scramble clear. Over 20 minutes later, New York's Cristian Casseres Jr. galloped into the attacking third and unleashed a long-range effort that deflected marginally wide of Pulskamp's right-hand post.
The inter-conference clash sprang to life after intermission, with the Red Bulls wasting little time landing the first punch. Kyle Duncan found a pocket of space to cross near the right corner flag, and although Isimat-Mirin won his defensive header at the far post, Clark was stationed near the penalty spot to smash an impressive volley past Pulskamp and into the top right corner to give New York a 1-0 advantage.
Sporting responded admirably to the setback as Walter did well to open himself up for a 20-yard shot that fizzed high and wide before Busio settled Kinda's impudent pass into the box and forced Red Bulls goalkeeper Carlos Coronel into his lone save of the evening.
The visitors restored parity shortly thereafter when Jaylin Lindsey's attempted cross was blocked by Gutman's outstretched arm inside the penalty area. Referee Robert Sibiga did not hesitate in pointing to the spot, and Kinda made no mistake by burying his spot kick straight down the middle for Sporting's first goal of the 2021 campaign.
With momentum on their side, Sporting grabbed a match-winner just 62 seconds later on a breathtaking attack down the right flank. Lindsey surged into the attacking half and spread the ball wide to Khiry Shelton, who whipped an inch-perfect cross past two New York defenders to Salloi, who was rewarded for his far-post run with a calm finish into the gaping net. The 24-year-old Salloi bagged his first goal since September 2019 on the play as Sporting scored in back-to-back minutes of a regular season fixture for only the sixth time ever and the first since 2007.
Having turned a one-goal deficit into a one-goal cushion, Sporting clamped down on the Red Bulls for the remainder of the match as the 2-1 scoreline was preserved until Sibiga's full-time whistle. Captain Johnny Russell and striker Alan Pulido, two of the club's leading scorers from last season, notably came off the bench in the 77th minute to help Vermes' side close out a hard-earned three points in the team's first regular season game in over five months.
QUOTES
Sporting Kansas City Manager Peter Vermes
On the mentality of the team after an impressive victory...
I would've said prior to the game, and I don't mean this in a bad way, you never know what the mentality is until you start facing situations of adversity. So having come into a place like this where it's very, very difficult to play, you add in that there's another layer in that I think that they're a very aggressive, high-pressing team and also just likes to play the ball long when you step out to them, it becomes a very frantic game and I thought our players handled it extremely well. I thought the first half they stayed in the game - I thought we started well, we were under pressure a little bit in the middle part of the half, and then at the end of the half I thought we started to feel ourselves. They come out and score, kind of a fluke - good goal, but a fluke the way it got there. The resiliency in the group to come back and get two goals like they did and not fold, excellent. I would say, for the first game, to come back from something like that is just an excellent mentality.
On the difference it made bringing Alan Pulido and Johnny Russell off the bench...
The first thing I'll say is that I actually thought that Busio was fantastic for us, because I think that he helped us so much in not giving their guys time on the ball, especially for 70 minutes in the game and putting them under pressure. His timing to release, to go, was tremendous. What I would say is that when those two guys came on the field, obviously they gave us experience. It's on top of what they can do but it's just experience late in the game, and then you have the hold-up play was tremendous by Alan, Johnny put them under pressure and now they've got to think differently in the game - although I thought that Danny (Salloi) was just a lot to handle for them as well, he had great movement off the ball and then look, I can speak about a lot of guys, I can speak about the whole team, I thought the team actually performed really well. I thought both Isi(mat-Mirin) and Remi (Walter), for their first game, great performance and I'm really happy for John Pulskamp, kept his composure, I think he learned a lot today as well - in a good way - not because he did anything wrong, just that playing in a game like this, getting a win and doing the things that he did to manage the game was very, very good for his overall experience.
On Daniel Salloi getting confidence and momentum heading into the season following his game-winner...
It doesn't surprise me because he's been doing so well in preseason. He came in, great mentality, fit, he's worked on both sides of the ball and like I said earlier, his movement off the ball was tremendous today - I thought he caused a lot of problem for the right back because he was just getting in behind him and he was putting him under pressure. There's no doubt in my mind that Daniel has all those aspects that go with the game and I'm very happy that he got the goal tonight. I said earlier, it was a magnificent goal, just the build-up - the way we got there - we work on that stuff pretty regularly so to see that happen is pretty rewarding even for the coaching staff.
On if the team sending in early crosses was a new tactic for the team or game-specific...
Part of it was a nuance for the team we played, but there's no doubt that we have the capacity for that as well - to put a team under pressure. I would say that, sure, you'll see that and you'll see other things as well. We still have a lot of work to do, but this was a good first step today.
Sporting Kansas City forward Daniel Salloi
On how it feels to score the game-winner in the first game of the season...
You could only imagine, I'm buzzing, this is amazing. Obviously I prefer a team's win but I needed that goal a lot. It means a lot to me and I'm very happy for it. So hopefully this is how the season is going to progress after this.
On the team's overall performance in a difficult environment...
It was tough, it's always tough to play away. First game, away, not everything's working perfectly yet so I think it's very difficult but the team did well. I think defensively as well after we scored our two goals, we were very solid and that's amazing especially when you have a goalie who was making his MLS debut so I'm very proud of the team. This is how we have to play on the road and just progress and get better and better.
On the support from his teammates after a challenging few seasons...
In soccer you have low moments and I think I've had some over the years and it's amazing, the support which is behind me from family, from friends and teammates and staff and I think it just pushes me. They all wanted me to score and get back to the 2018 form where I was flying and I think they're all happy that I'm one for one and I think this is just amazing - it feels great to me and this is how I want to continue the season and help the team as much as I can.
On his thoughts when his goal was being checked for offside by the Video Assistant Referee...
I have no idea what - was somebody offside or something? Honestly, I was just like 'please ref, don't do this to me, give me that goal, I need that goal.'
On how the past two years affected him mentally...
You can see it mentally how locked in I am. Sometimes you need those moments when the ball finds you and you can finish it so we're going step-by-step. This is only the first game so it's got to keep going.
On how it felt to have the support of Peter Vermes and the coaching staff...
I want to thank them, this is great for me. I think you always need the coach's faith in you because he's the one who puts you on the field and I can kind of thank myself as well, the way I worked in the offseason and preseason mentally and doing everything I can to find myself back in the starting XI. Sometimes you just hope, as I said, that these moments come where you can score and then get away with a win. This is amazing, I'm very happy and can't wait to play the next game and the next one and keep progressing.
Sporting Kansas City goalkeeper John Pulskamp
On making his MLS debut...
I'm happy. I'm happy to walk away with the three points. I'm super happy with the guys. They helped me a ton. To get it done and to do my part, it's an amazing feeling. I'm buzzing right now.
On his confidence...
I was not nervous at all really. The coaches do a fantastic job of preparing me. Through my time with Sporting KC II, I've built up that confidence in games and I just viewed this as another game that I've played since I was a kid. I felt well-prepared going in.
On bouncing back after New York opened the scoring...
That's life as a goalkeeper, right? The first (shot on goal) happens to be a volley that's put right into the top corner. You've just got to look at it as there's nothing you could do and have that short-term memory. Whether plays are good or bad, anything behind has got to stay behind you and you've got to look forward to the next ball and the next play.
On the team's defensive performance...
It helped massively. I was super, supper happy with both Nicolas Isimat-Mirin and Andreu Fontas and really the entire team, but those two in particular. They talked to me a ton. They're both amazing on the ball. They were winning balls in the air left and right tonight. They really make my job easy as a goalkeeper. I think they work amazingly together. Both have similar minds - really good minds for the game. I think those two as a pair are going to be really good this year.
On how Tim Melia helped him prepare...
He's helped me every day leading up to this point and really since I've been at the club in training and off the field. We're constantly talking and he's giving me advice about stuff on and off the field. Massive support from him. He's a great guy. He's given me advice and he just told me to 'Go out there and do your thing. Do what you do. It's a game that you've played since you were a kid so just go out there and play it. Don't worry about the result. Do your part and the result will come.' I think that's what happened tonight.
2021 MLS Regular Season | Match 1
Red Bull Arena | Harrison, New Jersey
Weather: 53 degrees and cloudy
Post-match Links
Score 1 2 F
Sporting Kansas City (1-0-0, 3 points) 0 2 2
New York Red Bulls (0-1-0, 0 points) 0 1 1
Sporting Kansas City: John Pulskamp; Jaylin Lindsey, Nicolas Isimat-Mirin, Andreu Fontas, Luis Martins; Remi Walter, Gadi Kinda (Alan Pulido 77'), Roger Espinoza (C) (Felipe Hernandez 90'); Khiry Shelton, Gianluca Busio, Daniel Salloi (Johnny Russell 77')
Subs Not Used: Parker Siegfried, Roberto Puncec, Kaveh Rad, Cam Duke, Grayson Barber, Wilson Harris
New York Red Bulls: Carlos Coronel; Kyle Duncan, Sean Nealis, Aaron Long, Andrew Gutman; Youba Diarra (Florian Valot 54'), Sean Davis (C); Cristian Casseres Jr. (Wikelman Carmona 72'), Caden Clark, Brian White (Tom Barlow 61'); Fabio (Daniel Royer 72')
Subs Not Used: Ryan Meara, Andres Reyes, Amro Tarek, John Tolkin, Cameron Harper
Scoring Summary:
RBNY -- Caden Clark 1 (unassisted) 48'
SKC -- Gadi Kinda 1 (penalty kick) 59'
SKC -- Daniel Salloi 1 (Khiry Shelton 1) 60'
Misconduct Summary:
SKC -- Nicolas Isimat-Mirin (yellow card; unsporting behavior) 9'
RBNY -- Youba Diarra (yellow card; unsporting behavior) 41'
Stat SKC RBNY
Shots 8 12
Shots on Goal 3 3
Saves 2 1
Fouls 6 10
Offsides 0 5
Corner Kicks 8 3
Referee: Robert Sibiga
Assistant Referee: Gjovalin Bori
Assistant Referee: Jeremy Kieso
Fourth Official: Guido Gonzales Jr.
VAR: Jorge Gonzalez
AVAR: Tom Supple
• Discuss this story on the Major League Soccer message board...


Major League Soccer Stories from April 18, 2021
The opinions expressed in this release are those of the organization issuing it, and do not necessarily reflect the thoughts or opinions of OurSports Central or its staff.
Other Recent Sporting Kansas City Stories