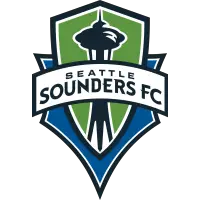 Sounders FC Announces Complete Regional Broadcast Lineup for 2019 Season
February 20, 2019 - Major League Soccer (MLS) - Seattle Sounders FC News Release



SEATTLE, WASH. - Seattle Sounders FC today announced its complete regional broadcast details for the 2019 Major League Soccer season. Supporters of the Rave Green are set to continue enjoying a robust array of ways to follow the team, as Seattle maintains its relationships with all of its existing regional television, radio and digital partners.
"On the cusp of a new campaign, we are thrilled to continue these relationships with our incredible broadcast partners, giving our fans one of the most robust arrays of options in MLS and providing numerous options to follow their club across many platforms in two languages," said Sounders FC Chief Operating Officer Bart Wiley. "We're fortunate to have such a high level of commitment from five quality media partners, and like them, we are excited for the season to begin tonight at home against Uruguay's Club Nacional."
Fans throughout the region once again have a variety of options for tuning into Sounders FC matches, with Q13 FOX / JOEtv, YouTube TV, Sports Radio 950 KJR AM, Univision-Seattle and El Rey 1360 AM returning as broadcast partners (Dan Poss / Seattle Sounders FC)
In regional television, the club's home remains Q13 FOX (KCPQ-Channel 13) and JOEtv (KZJO-Channel 22), with the renewed partnership seeing JOEtv return as the dedicated television home for all regional broadcasts of the Rave Green throughout Western Washington for the second straight season. In addition to televising all home and away Sounders FC matches to in-market fans for non nationally-televised broadcasts, JOEtv continues to provide both a 30-minute pre-match show and 30-minute post-match wrap-up following each contest. Fans of the Rave Green won't have to wait long to see JOEtv's first broadcast of the season, with the regional affiliate carrying Seattle's international friendly against South American powerhouse Club Nacional tonight at CenturyLink Field (7:30 p.m. PT).
Q13 FOX is also airing two feature-length Sounders FC specials during the 2019 season, in addition to profiling the team during the weekly "Q It Up" sportscast each Friday throughout the year, shown on both Q13 FOX and JOEtv
"We are thrilled to continue our longstanding partnership with Seattle Sounders FC and for the opportunity to bringing a quality broadcast product to the best fans in Major League Soccer," said Pam Pearson, Senior Vice President & General Manager of Q13 FOX and JOEtv. "We're all eager to begin the season tonight with our first broadcast of the year, and we wish the team luck as it begins another exciting journey toward the playoffs."
Following a successful inaugural year in 2018, Seattle Sounders FC and YouTube TV continue their partnership that sees the latter return as the official live TV streaming home of the Rave Green. For the second consecutive season, YouTube TV is the exclusive streaming destination for all Sounders FC matches, with last year's landmark announcement being the first agreement of its kind for Seattle's Major League Soccer club. Fans can continue watching the Rave Green live with YouTube TV on Roku, Apple TV, Xbox One, smart TV's and other popular TV streaming platforms, in addition to viewing options on their mobile device, tablet, or computer. Now available throughout Washington, YouTube TV is set to stream all Sounders FC matches in 2019, including exclusive streaming rights to the club's 24 regionally televised contests (including tonight's friendly vs. Club Nacional) on a dedicated Sounders FC YouTube TV channel. YouTube TV members can also watch Seattle's 11 nationally televised contests on ESPN, FOX and FOX Sports 1.
"We're thrilled to enter our second year of partnership with Sounders FC while also expanding our YouTube TV footprint throughout the full state of Washington, providing Sounders fans from Seattle to Spokane to the Tri-Cities the ability to watch local Sounders matches on YouTube TV," said Tim Katz, Head of Sports Partnerships at YouTube.
Returning to the booth in 2019 are Keith Costigan, Kasey Keller and Steve Zakuani, who all reprise their roles from past seasons. In his fourth year with Sounders FC, Costigan is once again set to call regional matches for the Rave Green, while maintaining his national duties with FOX Sports. Former MLS Sounders Keller and Zakuani return in their analyst duties, with the former United States Men's National Team goalkeeper and 2009 first overall SuperDraft selection working alongside a stable of rotating pre-match, halftime and post-match talent. Included within this group is Q13 FOX sports reporter and anchor Michelle Ludtka, in addition to former Sounders Marcus Hahnemann and James Riley.
The home of Sounders FC's Spanish-language television programming remains Sinclair Broadcast Group, which is set to air four MLS match telecasts on Univision-Seattle (KUNS-TV), with additional games to be announced at a later date. Sounders FC Fútbol en Vivo is again hosted by Univision-Seattle's play-by-play voice Jaime Mendez with analysts Diego Arrioja and Jhon Kennedy Hurtado. KUNS-TV is also scheduled to air 15 episodes of Sounders FC en Acción, a 30-minute recap show on Univision-Seattle hosted by Mendez and Arrioja. The show is slated to air throughout the season and fans should check their Univision schedule via their respective broadcast providers for additional details.
"We are pleased to once again be carrying Sounders FC in Spanish and to bring this sport directly to our vibrant and vital local Hispanic community. And soccer is always more fun in Spanish," said Janene Drafs, General Manager of KUNS-Univision Seattle. "Whether they say soccer or fútbol, Sounders FC has the best fans in the league."
Also returning as Seattle's flagship radio partner for the second consecutive season is iHeartMedia Seattle, with all home and away Sounders FC MLS matches to be carried on Sports Radio 950 KJR AM, including a 30-minute pregame and 30-minute postgame show surrounding each contest. Former KJR producer Matt Johnson reprises his play-by-play role with Sounders FC radio, alongside a number of talented Seattle soccer analysts, including former Sounder players Wade Webber and Danny Jackson, in addition to Seattle University Head Coach and longtime Sounders FC analyst Pete Fewing. Additionally, the station is set to carry an hour-long Sounders FC weekly show, scheduled to air at 7:00 p.m. PT every Tuesday evening throughout the season.
"After a fantastic first season, we are thrilled once again to be the radio home of Sounders FC," said Rich Moore, Senior Vice President of Programming for Sports Radio 950 KJR. "Bringing quality sports programming to the fans of Seattle is our station's highest priority, and we are looking forward to standing by Coach Schmetzer and club as they strive to bring more trophies to the Emerald City."
The club also continues its partnership with El Rey 1360 AM as the Spanish-language home for Sounders FC matches in 2019. With play-by-play voice "Zuper" Mario Rodriguez alongside Carlos Tapia and Felipe Maqueda on the call, El Rey 1360 AM is set to carry all 34 Sounders FC matches during the 2019 season. El Rey 1360 AM also provides 30-minute pre-match and post-match shows as part of their matchday coverage, as well as a 30-minute weekly radio show, Somos Sounders FC. The latter is hosted by Felipe Maqueda, and he is joined by Carolina Antipolo and Hugo M. Lopez, airing Saturday mornings at 10:30 a.m. PT.
Seattle's 2019 MLS season begins on Saturday, March 2, as the Rave Green host expansion side FC Cincinnati in a 7:00 p.m. PT match set to be nationally televised on FS1. Following consecutive years appearing in MLS Cup in 2016 and 2017 - winning the league title in 2016 - Sounders FC reached the Western Conference Semifinals last season before falling to rival Portland on penalties.
• Discuss this story on the Major League Soccer message board...


Major League Soccer Stories from February 20, 2019
The opinions expressed in this release are those of the organization issuing it, and do not necessarily reflect the thoughts or opinions of OurSports Central or its staff.