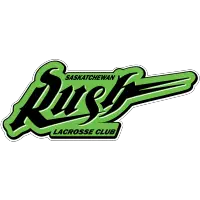 Rush Prepare for Unusual NLL Draft
September 15, 2020 - National Lacrosse League (NLL) - Saskatchewan Rush News Release



Saskatoon, SK - A pandemic. Pending free agency. Future expansion.
Nothing like a monkey wrench, or two, or three, to be thrown into planning for the annual NLL Entry Draft. But such as it is, Derek Keenan and the rest of the Saskatchewan Rush brain trust have work to do and two first-round picks to think about when draft day arrives on Thursday, September 17th.
"It's not an easy one to prepare for, but we will be," said Keenan, who will join the rest of the league's GMs on what will be a fully online draft as opposed to the usual gathering.
The COVID-19 global pandemic cut the 2019-20 NLL season short. It had the same effect on the NCAA season, too, resulting in senior-season players being allowed to return to school for a fifth year of eligibility. But the 2021 NCAA is still in doubt, which in turn means a whole host of top-end talent isn't sure yet what they'll be doing this winter or next spring.
"We could draft a guy who goes back for his fifth year and we retain his rights for two years," explained Keenan. "There's also a possibility that the NLL plays in 2021 and the NCAA doesn't, so those fifth-year players would now be available. It's certainly not normal.
"If we don't get any players right away from this draft, we'll theoretically stand pat with the roster we have, and I'm OK with that because I like this group. If we do get our first-rounders this year on the roster, it'll make things interesting. If we have to wait to get them and next year's first-rounders, I'm fine with that, too."
The Rush have their own pick at No. 12 in this year's draft along with the No. 7 pick from Philadelphia acquired in the massive Ben McIntosh-Josh Currier trade concocted earlier in August. Current and future needs will dictate how the Rush play those picks.
"After the 2021 season, we're going to have 12 unrestricted free agents and there's going to be more expansion coming," said Keenan. "Those five firsts we have are going to be very important. We'll be fortunate if we can keep half or maybe a little more than half of the free agents and we'll lose players to expansion, so we need those firsts to fill the spots."
The high-end talent of the 2020 draft is heavy on forwards where two lefties could be on the Rush's eye at No. 7. Tanner Cook played four years of junior 'A' in Whitby, Ontario, where he played for Coach Keenan and put up 230 points in 77 games. The 6-foot-3, 215-pounder also had 20 goals in seven games with the University of North Carolina before the NCAA season was cut short.
The other lefty, Ethan Walker, was a two-time Tewaarton Award nominee after putting up seasons of 39 and 48 goals at Denver University - the alma mater of Rush star Mark Matthews, who just happened to play summer ball in Ontario on the same team as Walker.
Saskatchewan might have an eye on the small group of top-end defenders, but there's a chance they could be gone by the seventh pick. If Connor McClleland (Brampton junior 'A' / Marquette University), Jordan Suboch (Mimico junior 'A' / University of Massachusetts) or Reid Bowering (Coquitlam junior 'A' / Drexel University) are still around, they'll be tough to pass up although the Rush did go big on defenders at last year's draft, nabbing Justin Robinson and Connor Garland in Round 1.
A forward to consider with their own selection at No. 12 might be lefty Brad McCulley, a 6-foot-2, 200-pounder who was the B.C. Junior League's Rookie of the Year in 2016 and racked up 202 points over four seasons with his hometown Victoria Shamrocks.
• Discuss this story on the National Lacrosse League message board...


National Lacrosse League Stories from September 15, 2020
The opinions expressed in this release are those of the organization issuing it, and do not necessarily reflect the thoughts or opinions of OurSports Central or its staff.