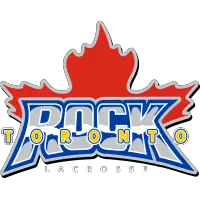 Rock City, Get Excited: Tom Schreiber Returns
August 21, 2020 - National Lacrosse League (NLL) - Toronto Rock News Release



Oakville, ON - Toronto Rock General Manager Jamie Dawick announced today that Rock forward Tom Schreiber has agreed to a 2-year contract extension. The signing is pending league approval.
"Enough of the American experiment, Tom is a great lacrosse player no matter if it's indoors or outdoors," said Dawick. "He is a huge part of this team and a guy we will rely on to help get us to where we want to be. He's a very important piece of the puzzle, and I'm excited to continue his time here in Toronto for years to come."
In just 52 games over four seasons, the 28-year old Schreiber has scored at a staggering rate. He's piled up 95 goals, 176 assists and 271 points. He was named the NLL's Rookie of the Year in 2017 and has twice topped the 90-point mark, including a 94-point rookie campaign. Those 94 points in his first season set a Rock franchise mark for rookie scoring prowess. Despite already achieving a high level of success in his short NLL career, there's little doubt that the best is yet to come.
"I'm super excited and I think we have something special here in Toronto," said Schreiber. "I've had an amazing experience thus far and I look forward to keeping it going. It's been an exciting off-season for the team, bringing in some new guys that will make a big impact, and securing some of our most important guys for the long term. We are strong everywhere on the roster, we have a great team culture and I can't say enough about how great the organization is."
Schreiber has changed the way American players, who previously were solely focused on playing the outdoor game, think about wanting to give the game a try indoors, in the box. He's had the same impact on the league's general managers with NLL teams constantly trying to find, 'The Next Tom Schreiber'. But, can anyone be sure there is another one? Tom is a very special player, one that might have truly earned the title of generational due to his dominance in both disciplines of the sport.
"He'll tell you that he's continuing to learn the box game, but he's just a special lacrosse player and a special person," expressed a passionate Dawick. "He is exactly the guy we want representing the Toronto Rock."
The native of East Meadow, NY is one of the most humble players that you will meet around the game. To say he's a down to earth guy, is an understatement. When asked, he shakes off the notion of the pivotal role he's played in recent history and how he may have impacted the game for years to come in ways we don't even understand yet.
"I don't really think about it. There have been great American players long before me that have done well in the league," said Schreiber. "I'm always happy to help guys out and answer questions from guys that want to play box. I think everyone should play. I'm just focused on improving, and hopefully peak at some point in the coming years. I want to play this game for a long time."
While the pandemic took away much more than just the game we love and a chance at a long playoff run, there were some small victories for Schreiber with the additional time off that has allowed him to heal some nagging injuries.
"I think we had all the pieces for a long run, and I was super disappointed we couldn't see that through," explained Schreiber. "With the large majority of the same group coming back, I'm excited to get another chance.
"For me personally I think I did need the time to get back to neutral health wise. Over the past couple of years, I was barely getting ready in time to start the season and I would have liked a full training camp, but that's just part of being a pro, and by no means an excuse. I'm excited to have a few months in front of me to rehab and then go into a full camp and pre-season. I think I have a lot of work to do, but the conditions are ideal for me to prepare accordingly and I'm excited about the team in both the short and long term."
With Schreiber's signing, Johnny Powless and Jason Noble are the two remaining players who received qualifying offers that have yet to sign new contracts. Dawick hopes to have both players under contract in the very near future. With the Rock tendering a qualifying offer to the players prior to July 31, it prevented them from becoming Restricted Free Agents on August 1.
The NLL has announced this year's NLL Draft will be a virtual event on Tuesday, September 17. Fans can watch on Bleacher Report Live, Facebook, YouTube and Twitter at 7:00 p.m. ET.
2020-21 Toronto Rock Season Memberships are on sale now! For more information or to purchase, please visit torontorock.com.
• Discuss this story on the National Lacrosse League message board...


National Lacrosse League Stories from August 21, 2020
The opinions expressed in this release are those of the organization issuing it, and do not necessarily reflect the thoughts or opinions of OurSports Central or its staff.