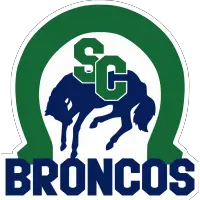 Prospect Profile: Daylan Weigel
February 23, 2021 - Western Hockey League (WHL) - Swift Current Broncos News Release



Like all WHL players in the East Division, Daylan Weigel has spent the past few weeks getting ready to get to Regina for the hub at the University of Regina. While he'll still be heading there this weekend, he won't be meeting up with the team he thought he would be.
Acquired by the Swift Current Broncos on February 18, Weigel will meet with the Broncos at the University of Regina and not the Regina Pats, who drafted him in 2018.
"The general manager of the Pats, John Paddock gave me a call," Weigel said. "I was pretty shocked; I didn't really know what to say. But after I had some time to think about it, I started to feel better about it and more comfortable. I'm really excited now."
It was announced last week the Broncos had acquired Weigel from the Pats in exchange for a 2021 fifth-round pick.
While he's played all of his minor hockey in the Saskatoon area since his first year of U15, it was one season at a younger age where Weigel found his permanent position on the backend.
"I started as a forward, and then my family moved to St. Albert," Weigel recalled. "Obviously there's a lot of good players in that area, and I was a pretty good backwards skater so my coach suggested I should try playing defence. When we moved to Warman, I just stuck with it because I liked it a bit better."
He says when he first began playing hockey, he was drawn towards being a goalie, but his parents quickly steered him away from the net and out towards the ice.
Weigel's older brother, Tristan, was a forward for his minor hockey tenure, and someone who the younger Weigel gravitated toward while growing up.
"We've always had a pretty good relationship, and still do," Weigel said. "We've always helped each other out. He stopped playing hockey now, but he's still a big part of my playing career."
Tristan played a pair of seasons with the Beardy's Blackhawks of the Saskatchewan Male U18 League, and Daylan said he never had to beg to hang out with his older brother and his friends while growing up.
Weigel's first year at the U15 level, the 2016-17 campaign, was spent with the Sask Valley Vipers who made it to the league final for the third year in a row. Unfortunately they came up short against the Swift Current Broncos.
"Our regular season was really good, we had a pretty deep team," Weigel said. "We were hosting Westerns that year so we still got to go there, and we ended up beating Swift Current during that which felt nice. But then we lost in the finals again which was unfortunate, but it was a good year with a lot of good memories."
Weigel's team was led by future Kamloops Blazer's first-round pick Josh Pillar.
The following year the Sask Valley Vipers split into two different programs, and with Weigel living in Warman, he had to suit up for the newly-formed Warman Wildcats. As expected, the new team wasn't as strong as Weigel's previous one, finishing the season with a 15-15 record and losing in the opening round of the playoffs.
It was an important year for Weigel's personal growth however, as he was named captain of the Wildcats for the 2017-18 season.
"I was fortunate enough to get the 'C' that year," he said. "I feel like I always come to the rink with a smile on my face and try to help guys out whenever I can."
Another reason that season was so important is because it was Weigel's draft year. He admits it was tough not to think about as the season progressed.
"It was always kind of in the back of my mind," he admitted. "That year I also didn't have many points, but that kind of showed that points don't mean everything and if I don't pick up a few points that doesn't mean I didn't play good."
Weigel says he spoke to a few teams multiple times over the course of the season, but the team that ended up drafting him wasn't one of them.
"I was in gym class during the draft playing badminton with a friend," he said. "Another friend of mine was in the locker room and came out with his phone screaming that I got drafted by Regina. I didn't believe him at first because I didn't talk to Regina during the season, but then he showed me his phone and I was shocked."
After attending the Pats training camp in the fall, Weigel made the jump to the U18 level, suiting up for the same team his older did, the Beardy's Blackhawks.
He scored four goals and added seven assists in 41 games for the Blackhawks, and says the adjustment to the new league wasn't as drastic as he was expecting.
"Obviously the players were bigger and faster," Weigel said. "But a lot of my brothers friends were playing on that team, so I had relationships with a lot of them beforehand and that made it a lot easier to make that jump."
Just before the 2019-20 season got underway, Weigel put pen to paper and signed a Standard Player Agreement with the Pats. He says it was a no brainer for him to sign as he wasn't considering the NCAA as the route he wanted to take.
Much like his first year of U15, Weigel switched teams for the following season as he joined the Saskatoon Blazers for the 2019-20 season. It was a smart decision for him as he was able to flourish on a deeper team, more than doubling his offensive output from the year before with six goals and 20 assists.
He said confidence played a major role in the success.
"It definitely was," he said. "I just felt like I belonged out there more and I gained a few pounds. We were a better team too, and it was just all around a better year."
Also on the Blazers roster last season were a pair of Broncos prospects in Carter Stebbings and Parker Lalonde.
Weigel says he and Stebbings especially formed a strong bond over the course of the season.
"I was really good friends with him last year," he said. "He was the captain and I was an alternate captain. It's pretty cool how we played together in U18 and now we'll be teammates again in the WHL."
Like Stebbings, Weigel made his WHL debut at the Sasktel Centre in Saskatoon as he joined the Pats for a game against the Blades on February 5.
He only had a few days' notice to mentally prepare himself for the game.
"I didn't get much sleep the night before," he said with a laugh. "I was thinking about it the whole day leading up to it, even though I still had school. I told all my friends that I was going to play and a bunch of them came to watch. I was pretty shaky for the first few shifts of that game but I think I was able to settle in afterwards."
The Pats won the game 3-2 in a shootout.
Weigel did his best to keep a normal workout routine throughout the extended offseason and restrictions that were in place, and his excitement levels have ramped up in recent weeks with the confirmation of a WHL season taking place.
"It's super exciting, just knowing that I'm going to get an opportunity with Swift Current," he said. "Being able to jump on the ice with some new guys is an exciting thought, but also some guys that I know already."
Quarantining at home for a week before players head to Regina on Saturday, Weigel says he has some workout equipment that he's taking advantage of to keep himself as fresh as can be.
While he was able to play a handful of games with the Saskatoon Blazers earlier this season, he knows after such a long layoff there's going to be an adjustment period once the WHL season gets going.
"It's going feel really good, but the body is probably going to be a little shocked after skating so much," he said. "Just getting back into the routine of practices and games. But it's going to be really exciting and nice to be able to get back into that routine that we're used to."
Weigel hopes to get into a routine as a reliable defender for the Broncos, as that's where he feels his game is the strongest.
"I'm just going to try and stick to being a lock-down defenceman," he said. "I feel like I'm really comfortable there. Working in the corners, making sure the defensive zone is covered first. When the opportunity comes up, I'll jump into the rush to try and help out on offense."
With the 20-21 season limited to just 24 games, and the extremely unusual circumstances surrounding it, Weigel took his time when asked about his expectations for this season.
"I just want to fit in with the group and get to know the guys at the start," he said. "Once I get more comfortable, I want to build confidence and make sure I'm taking care of my end first and not stepping out of my role if I don't need to."
• Discuss this story on the Western Hockey League message board...


Western Hockey League Stories from February 23, 2021
The opinions expressed in this release are those of the organization issuing it, and do not necessarily reflect the thoughts or opinions of OurSports Central or its staff.