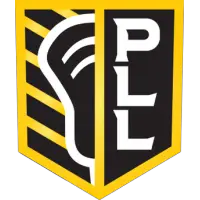 Premier Lacrosse League Announces Partnership with Anishinabe Baagaadowewin
November 25, 2022 - Premier Lacrosse League (PLL) News Release



LOS ANGELES, CA (November 25, 2022) - The Premier Lacrosse League (PLL) powered by Ticketmaster and PLL Assists are pleased to announce a partnership with Anishinabe Baagaadowewin Inc. that will serve to continue the education around and storytelling of Indigenous culture in the lacrosse space.
"We're thrilled to formalize our partnership and relationship with Anishinabe Baagaadowewin," said Eric Mathieu, Director of PLL Assists. "One of PLL Assists' fundamental goals is to ensure that the history and origin of this game are not lost on us as a league or on our fans and the greater lacrosse community. Working with organizations like Anishinabe Baagaadowewin allows us to keep that history front and center."
Anishinabe Baagaadowewin Inc is a nonprofit organization founded in 2020 in Anishinaabe Territory. Their mission is to educate and teach our culture and our history to others throughout the world and to represent by selecting players for the Anishinaabe lacrosse teams to represent the nations of the Three Fires Confederacy in international competition.
"Anishinabe Baagaadowewin and the PLL's relationship has been rooted in mutual goal of acknowledging the Indigenous history of lacrosse, providing educational opportunities for all to experience that history and a commitment to the reestablishment of lacrosse in Indigenous communities," said Isaiah Kicknosway, Founder and President of, Anishinabe Baagaadowewin Inc. "In announcing this partnership, AB is excited and encouraged that the future of lacrosse will not only recognize the history, but also provide more pathways for Indigenous youth and communities in developing the game that has positively impacted people around the world."
This partnership between PLL Assists, Premier Lacrosse League and Anishinabe Baagaadowewin will benefit the game of lacrosse worldwide by bringing the origins of the sport to the forefront, while providing education and support for all involved.
• Discuss this story on the Premier Lacrosse League message board...


Premier Lacrosse League Stories from November 25, 2022
The opinions expressed in this release are those of the organization issuing it, and do not necessarily reflect the thoughts or opinions of OurSports Central or its staff.