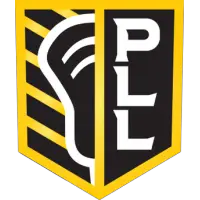 Premier Lacrosse League and Iroquois Nationals Lacrosse Announce Partnership
January 11, 2021 - Premier Lacrosse League (PLL) News Release



LOS ANGELES, CA. - The Premier Lacrosse League (PLL) and Iroquois Nationals Lacrosse (INL) announced today a multi-faceted partnership that will encompass four pillars: mentorship, cultural awareness training, events, and brand.
The collective goal of the partnership will be to raise global awareness towards the roots of lacrosse while sustaining a more collaborative relationship between Native communities and the league. The partnership will include youth mentoring opportunities for PLL athletes and Native youth, a cultural awareness training program provided by INL to be implemented at the league level, collaborative events for knowledge and cultural sharing, and Native-designed apparel with proceeds going towards Native programs and communities.
"[This is] an important step in the history and future of lacrosse," said Rex Lyons, Onondaga Eel clan, INL board member and former INL player. "Our mandate is peace, friendship and healing. Those are the fundamental values of our medicine game. It is an opportunity to provide leadership in sharing lacrosse and its core values with the world."
"We could not be more excited to get this partnership started with the Iroquois Nationals," said Kyle Harrison, PLL's Director of Players & Inclusion, and Redwoods LC Captain. "The discussions with Rex Lyons, Betty Lyons and staff of the Iroquois Nationals Development Group have been inspiring and educational, and the sport is lucky for their leadership. From cultural sensitivity training, to peer mentoring, to events, to apparel collaborations, the PLL is committed to better educating ourselves, our players, our coaches, and our community around the Haudenosaunee history. The opportunity to be formally associated with the Iroquois Nationals in a positive way brings great pride to me and our league."
This unique partnership between the PLL and Iroquois Nationals Lacrosse will benefit the game of lacrosse worldwide by bringing the origins of the sport to the forefront, while providing education and support for all involved.
"We were impressed by the genuine interest and commitment PLL has shown for the cultural significance of lacrosse for Indigenous peoples all over the world," said Jeremy Thompson, INL and Atlas LC Midfielder. "We hope that the thoughtful, comprehensive nature of this partnership will serve as an example for how entities can work with communities to share knowledge and experience in meaningful ways."
• Discuss this story on the Premier Lacrosse League message board...


Premier Lacrosse League Stories from January 11, 2021
The opinions expressed in this release are those of the organization issuing it, and do not necessarily reflect the thoughts or opinions of OurSports Central or its staff.