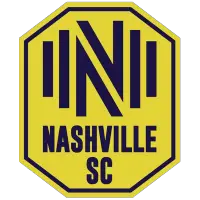 'Perfect Little Trio' Sapong, Mukhtar and Leal Lead Nashville SC Attack in July 
July 26, 2021 - Major League Soccer (MLS) - Nashville SC News Release



Call it the Summer of Sapong. 
Or the Month of Mukhtar. 
Or the Run of Randall. 
Whatever you want to call it, Nashville SC's attacking trio of CJ Sapong, Hany Mukhtar and Randall Leal have been lighting it up during the month of July, culminating in all three contributing to goals in Nashville's 3-0 win over FC Cincinnati on Saturday night. 
In the club's five matches in July, the three attackers combined for nine goals and seven assists. At least one of them scored or assisted on all but one of Nashville's goals in that span. 
On Saturday night, Sapong scored a pair, both assisted by Mukhtar. He also assisted on Leal's first-half goal to double Nashville's advantage. Sapong says the winsome triad know each other's tendencies and skill sets well. 
"A perfect little trio that we have there," Sapong said. "Having a couple games under our belt, there's definitely chemistry there. It just makes things a lot easier when you learn tendencies of your teammates. I always know Randall is going to be somewhere; he's always running, he's always trying to get forward. So it just adds a little bit to my game to be able to put him in positions to score. It definitely speaks volumes to the work us three have put in."
Mukhtar entered July with three goals and one assist. He finishes the month with a season total of seven goals and four assists. His six-minute hat trick on July 17 against Chicago Fire FC earned him Major League Soccer Player of the Week honors, and he followed that up with a pair of assists against FC Cincinnati on Saturday. 
Head Coach Gary Smith says Mukhtar is starting to show the innate talent and output that may have been stifled by the trials and tribulations of a pandemic-riddled 2020, his first year playing outside of Europe. 
"What you find with top-class players is that they adapt," Smith said. "They find a way to show their quality. And of course, there's the combination of relationships and understanding with the players around him: CJ's been a terrific physical foil for him, and Randall, who I think have benefitted from his style of play. But all-in-all, he's starting to round into the sort of form that we absolutely expected. He's a very talented and intelligent guy. We're talking about an individual that is very capable of either picking a lock and finding a pass or scoring a goal."
Now, Nashville's frontline attack will look to take their show on the road with four of their six August matches coming away from home. They'll also look to integrate another attacking force into the fold: new Designated Player Aké Loba, who has appeared as a second-half substitute in each of the club's last two matches. 
Even after a memorable month, Sapong says he's far from finished. 
"I really think it speaks volumes to the team and the personalities that we have," Sapong said. "There's a chemistry that's flowing through us. You've been able to see the last couple games that guys are in spots after maybe not having as many minutes there, and really showing their worth and their value. So, it's a beautiful thing, and this is what we work for every day. I'm excited, but I still want to give more."
• Discuss this story on the Major League Soccer message board...


Major League Soccer Stories from July 26, 2021
The opinions expressed in this release are those of the organization issuing it, and do not necessarily reflect the thoughts or opinions of OurSports Central or its staff.