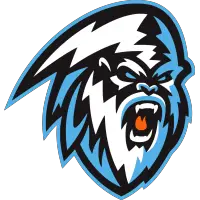 Pandemic a Time to Reflect for ICE Players
January 22, 2021 - Western Hockey League (WHL) - Winnipeg Ice News Release



It's March 11, 2020 and the Winnipeg ICE are a happy bunch.
A four-goal third period in Regina blew open a tight game and lifted Winnipeg into second spot in the East Division, a point ahead of their arch-rivals the Brandon Wheat Kings.
63 down and five to go in the regular season before a long-awaited return to the playoffs and there are high hopes for a long postseason run.
But there are bigger things developing in the wider world, much bigger, and the ICE are about to find out - on their way home from the Saskatchewan capital.
"We were all kind of chatting it up, and having a good time on the bus, and then Jeep (head coach James Patrick) came back there and he kind of broke the (virus) news to us," said 17-year-old Karter Prosofsky by phone from his home in Saskatoon Thursday. "We were all a bit confused and didn't really know what to think of it. But it is what it is, and it wasn't too fun of a bus ride home after that."
Soon the players were saying so long to their teammates, and billet families, and not long later the Western Hockey League season was scrubbed as COVID-19 became the top priority globally.
TIME BRINGS PERSPECTIVE
Ten - sometimes long - months later things feel different for many of us. The pandemic continues to be the focus, and things are a long way from getting back-to-normal, but the passage of time can bring perspective.
"I definitely view it differently, once you kind of realize exactly what - it's the entire world - there's more to it than just hockey," said 21-year-old Jackson Leppard on the line from North Vancouver. "But, obviously everyone has their different situations. Some people have it a lot worse than us just not being able to play hockey. I look at it that way, and (now) just being very hopeful and hoping that we can get something going here. I think you just have to view it the best way possible and be positive about it because everyone's going through it."
PANDEMIC PRESENTS OPPORTUNITIES
While a veteran like Leppard can see beyond the arena, and his own career ambitions, he's also determined to be ready when the puck drops on the recently announced 24-game Western Hockey League season.
The overager-to-be has been working-out consistently, focusing on cardio lately so he can move his big frame around the ice quickly to benefit his team and attract the scouts.
But making the best out of an unprecedented situation isn't limited to the older guys.
Coming off his rookie season, Prosofsky has found a silver lining in this uncertain time.
"It's been tough, but it's also been kind of good. You get a lot of time to work on yourself, and reflect on everything that's happened in the past couple years, and get better from it," said the up-and-coming defenceman - crediting parents Tyler and Pam for encouraging him to make the most of the situation.
PLAN FOR SEASON LIFTS SPIRITS
Under typical circumstances any WHL player would be disappointed to see their season limited to 24 games, that would often mean injury problems or struggling to get in the lineup.
But what society is grappling with is anything but typical, so the league's 24-game offering is very welcome news to players - no matter the stage of their junior careers.
"To be able to go back and see the guys at least, and play some hockey games, in my last year - it would be a lot better than just having everything cancelled and going out on my (shortened) 19-year-old year," said Leppard. "So, looking at the positive side and hoping for the best. "
Upbeat describes Prosofsky's outlook too, he's grateful for an opportunity to get back to work.
"I think of it as a full season because we've been waiting for so long just to even have a glimpse of a practice or anything. Just getting to camp would be awesome, and 24 games will be a lot too because it'll be fun, really fun."
And that's a very welcome step forward from the mood on that bus ride home from Regina last March.
The WHL Board of Governors have made a commitment to play a WHL 2020-21 Regular Season. The start date for the season will be determined once final approval has been received from the Health Authorities in each provincial and state jurisdiction and it is anticipated the approvals will be received soon.
• Discuss this story on the Western Hockey League message board...


Western Hockey League Stories from January 22, 2021
The opinions expressed in this release are those of the organization issuing it, and do not necessarily reflect the thoughts or opinions of OurSports Central or its staff.