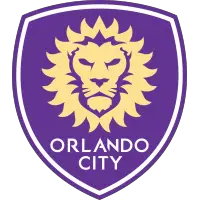 Our Real Heroes: Dr. Raymond Franklin & Dr. Steve Cheung
May 6, 2020 - Major League Soccer (MLS) - Orlando City SC News Release



During the midst of the current global pandemic, there have been countless incredible stories of those working on the front lines - namely the healthcare workers at the forefront of the fight.
The Real Heroes Project is here to tell a few more.
A collaborative initiative between 14 professional sports leagues, The Real Heroes Project encompasses some of the biggest names in professional sports, each honoring a healthcare worker by covering their own name on their respective jersey with the one of their personal frontline hero.
Representing the Club are Orlando City captain Luis Nani along with two-time FIFA Women's World Cup Champion and Orlando Pride forward Alex Morgan, both dubbed representatives by Major League Soccer and the National Women's Soccer League, respectively.
The two will pay tribute to a duo of doctors from Orlando Health - Dr. Raymond Franklin and Dr. Steve Cheung.
Members of the Pathology and Laboratory teams at Orlando Health, Franklin and Cheung developed their own rapid test for COVID-19, one that would administer results in hours as opposed to days.
In the early stages of the crisis when the first possible COVID-19 patients arrived at the Orlando Health facilities, the two knew that the lengthy timeline for a result would pose numerous threats on the hospital in regard to capacity and resources. Therefore, they became steadfast on making sure those very threats didn't come to fruition.
With that, they locked themselves in the lab and after about a week or so of work, were able to reprogram a machine solely for COVID-19 purposes that would expedite testing results.
In doing so, the two prevented those very threats discussed prior. With streamlined testing, Orlando Health has been able to avoid an overhaul of its facilities and the massive influx of potential COVID-19 patients seen in some hospitals nationwide.
Instead they have been able to provide quick, accurate results for both its patients and doctors, allowing resources to be allocated effectively and its facilities to be occupied appropriately. In addition, they have provided a sigh of relief to the entire Orlando community.
In times of uncertainty, the fear of the unknown is often discussed. Less than two months ago, there were a lot of unknowns and today we are still faced with some of those same questions.
However, thanks to the work by Dr. Franklin and Dr. Cheung, members of the Orlando community can all breathe a little easier, knowing that the system at Orlando Health remains fully intact.
It is impossible to say what the current situation would look like without the work of Dr. Franklin and Dr. Cheung, but the impact of their efforts on the City of Orlando are far-reaching and simply cannot be understated.
That is why today and everyday, we will continue to embrace and celebrate The Real Heroes within our local community and at Orlando Health.
• Discuss this story on the Major League Soccer message board...


Major League Soccer Stories from May 6, 2020
The opinions expressed in this release are those of the organization issuing it, and do not necessarily reflect the thoughts or opinions of OurSports Central or its staff.