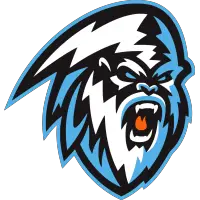 No Ordinary 24 Game Stretch
January 20, 2021 - Western Hockey League (WHL) - Winnipeg Ice News Release



It was the 1971-72 Western Hockey League season when a 7-year-old boy got to sit on a folding chair next to his dad who had a cool new gig - organist at the Regina Pats games.
In the nearly 50 years since that first taste of one of hockey's great development leagues that boy has gone from wide-eyed fan tagging along with dad to a widely respected sports journalist and veteran observer of the WHL.
And yet for all that experience, and that vast bank of knowledge, there's no contest.
Life during a pandemic is unlike anything else.
And so, it makes sense that along with the coronavirus comes a time beyond compare for the Western League.
Rob Vanstone has gone from that young spectator to Sports Editor at the Regina Leader-Post, and when he looks past the day-to-day impacts of the pandemic and allows himself to think about junior hockey, he feels for the guys who play the games.
"The clock is always ticking on junior hockey players," said Vanstone this week from his Regina home. "There's such a finite amount of time that they get to play and depending upon what age they're at it's so crucial (time)."
NO SUBSTITUTE
No doubt, lost time is lost eligibility - and lost experience - for athletes who have a cap on how long their tenures can last.
And these are young athletes it should be said.
"That's the other thing. You know, these are not 40-50-year-old men," added long-time Brandon Sun Sports Journalist Perry Bergson from his home Tuesday. "These are teenagers working through a lot of stuff in their lives, and add this on top of it."
Simply put, it's a lot.
Think of that 16-year-old looking to crack a major junior hockey roster; that 17-year-old with an eye on the NHL draft; veteran players establishing their roles and taking aim at university or the pro ranks; and 20-year-olds applying themselves for one final lap around a loop that's been their home for several years; wherever you fit on that spectrum lost months must feel like lost opportunities.
RETURN TO PLAY
It's an upside down time in so many ways, and for those whose lives revolve around hockey there's a feeling of being disconnected from the usual ebbs and flows of the calendar.
"It's weird, there's just a sense of being out of place right now, "said Bergson simply, yet powerfully.
But there's hope.
Earlier in the month the Western Hockey League announced its intention to play a 24-game regular season.
There were few details beyond that because if dealing with the ravages of COVID-19 has taught us anything it's that planning is tough to do and so much depends on the expertise of the medical community.
But that said, there is something more concrete than at any time since March of last year that there will be WHL hockey again.
"I think it was smart of them not to lock themselves into a specific date but just say - okay we're going to do this," opined Vanstone. "By whatever means, we are going to make this happen."
NO ORDINARY - 24 GAME - STRETCH
Determination is a good thing, and so is having a purpose, but what are we talking about when we're told two dozen games will be played with the action to be contested strictly within the league's four divisions?
"It's a pretty momentous 24 games (when) compared to nothing," said Vanstone. "It's infinitely better than the zero we've been staring at since March."
Beyond providing players and team staff with a chance to get back to what they love to do, there's a wider benefit on the way.
Even if the arenas don't have fans in the stands when the shortened season plays out, there will be something there for those who have a passion for the game.
Those who typically go to WHL games, listen to them on the radio, stream them on their devices, read about them in the local paper, talk about them on social media, or over coffee, will once again have that little bit of "normal" back in their worlds.
"In terms of buoying people's spirits. I think it's going to be a bit of a rejuvenation for people who love sports. Just to be able to have teams somewhere in our region to follow again," said Vanstone.
And he should know a thing or two about the boost a game can be, he's been in and around the WHL since that special view from the organist's booth in Regina in the early '70's.
The WHL Board of Governors have made a commitment to play a WHL 2020-21 Regular Season. The start date for the season will be determined once final approval has been received from the Health Authorities in each provincial and state jurisdiction and it is anticipated the approvals will be received soon.
• Discuss this story on the Western Hockey League message board...


Western Hockey League Stories from January 20, 2021
The opinions expressed in this release are those of the organization issuing it, and do not necessarily reflect the thoughts or opinions of OurSports Central or its staff.
Other Recent Winnipeg Ice Stories