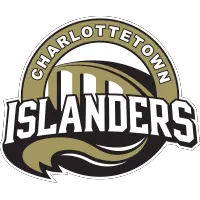 NHL Alumni Update
January 19, 2022 - Quebec Major Junior Hockey League (QMJHL) - Charlottetown Islanders News Release



Daniel Sprong
Islanders Tenure: 2013-17 QMJHL Draft: Round 1, Pick 13 of 2013 Draft
QMJHL Stats: 237GP, 141G, 171A
NHL Debut: 2015 (Pittsburgh Penguins)
NHL Draft: Round 2, Pick 46 of 2015 Draft
NHL Stats: 175GP, 38G, 24A
Throughout the course of seven NHL seasons, Daniel Sprong has played for three clubs, the team that drafted him, Pittsburgh; the Anaheim Ducks, and his current team, Washington Capitals. To this point of the 2021-22 NHL campaign, Sprong has appeared in 33 games recording six goals and five assists while maintaining a +2 player rating. The Amsterdam native can usually be seen in the Capitals bottom-six where he is viewed as a back-end scoring threat as his swift mitts and lethal shot have been the highlights of his playing style since his time in the QMJHL.
Samuel Blais
Islanders Tenure: 2016-16 QMJHL Draft: Round 8, Pick 129 of 2013 Draft
QMJHL Stats: 169GP, 77G, 126A
NHL Debut: 2017 (St. Louis Blues)
NHL Draft: Round 6, Pick 176 of 2014 Draft
NHL Stats: 160GP, 20G, 27A
Sammy Blais has appeared in five NHL seasons between two clubs. His first four seasons were spent with the St.Louis Blues with whom he won a Stanley Cup in 2019, and now he currently dawns the classic Rangers sweater after being acquired by New York in the offseason. Blais has made his way into the lineup for fourteen games this season with the Rangers where he has tallied four assists and holds a +3 stat to his name. Currently sidelined with a torn ACL, Sammy will be searching for his first regular-season goal in New York when he returns to the ice. With his workhorse play style and heavy shot featured in his arsenal, it won't be long before he sends one to the back of the net.
Ryan Graves
Islanders Tenure: 2011-14 QMJHL Draft: Round 1, Pick 9 of 2011 Draft
QMJHL Stats: 296GP, 31G, 74A
NHL Debut: 2018 (Colorado Avalanche)
NHL Draft: Round 4, Pick 110 of 2013 Draft
NHL Stats: 181GP, 17G, 42A
Ryan Graves is one of the more successful players to enter the league after spending time with the Charlottetown Islanders organization. Ryan has spent four seasons in the National Hockey League playing in regular-season games for two organizations. Graves was dealt from Colorado to New Jersey prior to the Seattle Kracken expansion draft so that the Avalanche wouldn't lose a valued piece for no return. Ryan is a big-bodied defenseman standing at six-foot-five and has helped bolster the blue-line for a young and rebuilding Devils squad. He has appeared in 32 games this year for the Devils recording three goals and ten assists while sitting with a +1 rating. Ryan is a big and consistent blueliner with a heavy shot who has had success at every level of hockey.
Ross Johnston
Islanders Tenure: 2014-15 QMJHL Draft: Round 6, Pick 91 of 2011 Draft
QMJHL Stats: 215GP, 46G, 59A
NHL Debut: 2016 (New York Islanders)
NHL Draft: Undrafted
NHL Stats: 95GP, 7G, 10A, 206 PIM
In March of 2015, PEI-born and raised Ross Johnston was signed by the New York Islanders and has been with the organization ever since. Johnston has been viewed throughout his career as an electrifying player. Using his physical style and his large frame, Ross can hang with the best of the big boys out there on the ice. His heavy hands shouldn't be the only thing you see though as he can find the back of the net and set up his teammates on the rush. So far through nine games this season Johnston has tallied two assists, he is currently out of the lineup however as he serves a three-game suspension after getting caught up in an unfortunate situation against the New Jersey Devils. The Island product is an exciting player to watch and since his days with our Islanders, he's known how to get a crowd fired up.
Nicolas Meloche
Islanders Tenure: 2016-17 QMJHL Draft: Round 1, Pick 15 of 2013 Draft
QMJHL Stats: 268GP, 53G, 114A
NHL Debut: 2020 (San Jose Sharks)
NHL Draft: Round 2, Pick 40 of 2015 Draft
NHL Stats: 20GP, 2A
Nicolas Meloche was originally drafted by the Colorado Avalanche back in 2015 before a 2019 trade sent him to San Jose in exchange for fellow Isles alumni Antoine Bibeau. Since leaving the Islanders after the 2016-17 season, Meloche has spent the majority of his time in the AHL although he has floated between the NHL and AHL the past two seasons. Out of his twenty total NHL bouts he has made thirteen of those appearances this season where he has recorded one helper. Nicolas is a tall quick-moving defenseman with good feet and strong puck-moving skills who is a great addition to any organization looking for strong defensive depth.
Pierre-Olivier Joseph
Islanders Tenure: 2015-19 QMJHL Draft: Round 5, Pick 78 of 2015 Draft
QMJHL Stats: 294GP, 34G, 136A
NHL Debut: 2020 (Pittsburgh Penguins)
NHL Draft: Round 1, Pick 23 of 2017 Draft
NHL Stats: 20GP, 1G, 4A
P.O. Joseph is the highest-drafted Charlottetown Islanders product in recent history going in the first round to the Arizona Coyotes who later sent him to the Pittsburgh Penguins in 2019 as part of the Phil Kessel deal. Joseph spent four games in the NHL this season where he went pointless before the Penguins sent him down to their AHL affiliate the Wilkes-Barre/Scranton Penguins. P.O. has appeared in 22 games so far this year in the AHL where he has found some success potting three goals and tallying twelve assists while sitting at a +7 rating. Joseph recorded his first NHL goal last season on a nice Penguins rush where he sniped it top cheddar then in a pretty cool moment received the puck from Penguins captain Sidney Crosby after he went through the crease to collect his rookie's milestone moment. Pierre-Olivier is considered to be a tall agile defenseman who makes himself big to any attacking members of the opposition.
Antoine Bibeau
Islanders Tenure: 2011-14 QMJHL Draft: Round 5, Pick 73 of 2010 Draft
QMJHL Stats: 156GP, 3.12GAA, .904SV%
NHL Debut: 2016 (Toronto Maple Leafs)
NHL Draft: Round 6, Pick 172 of 2013 Draft
NHL Stats: 4GP, 2.63GAA, .904SV%
Antoine Bibeau came to Charlottetown back in 2011 when they were still the PEI Rocket and was one of the first goaltenders to wear the Islanders jersey when they rebranded in 2013. Antoine has spent the majority of his career in the AHL where he has been successful for the five different teams he's made appearances for. This year Bibeau signed on with the NHL's newest franchise the Seattle Kracken during the offseason. Bibeau was just recently recalled by the team a day ago and will join them for their upcoming games.
• Discuss this story on the Quebec Major Junior Hockey League message board...


Quebec Major Junior Hockey League Stories from January 19, 2022
The opinions expressed in this release are those of the organization issuing it, and do not necessarily reflect the thoughts or opinions of OurSports Central or its staff.