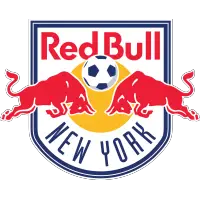 MetroStars Stadium Conference Call Transcript
July 1, 2004 - Major League Soccer (MLS) - New York Red Bulls News Release



SECAUCUS, NJ (Thursday, July 1, 2004) – The MetroStars, in conjunction with the Town of Harrison, the Harrison Redevelopment Agency and Advance Realty Group hosted a media round table discussion and conference call today regarding their future stadium in Harrison, NJ. The following is a transcript of that call:
OPENING REMARKS
Harrison Mayor Raymond McDonough:
I am very happy to be here today. As most of you know, we in Harrison, most of you know have spent time working with the MetroStars to bring them to our community. I do not need to tell you about the bumpy road, but despite the setbacks we have experienced, we have never given up and I want you to know that the road ahead is clear and the course is set. The MetroStars are coming to Harrison. Harrison is a community that has always had good neighbors and new friends. I want to take this opportunity to welcome the MetroStars and let all of you in our community in Harrison and the community in the state of New Jersey know that Harrison soccer has had one of the best scholastic soccer programs in New Jersey for many, many years and we are going to be the home of a professional soccer team better than you. So for all of you who have never given up hope that the MetroStars would come to Harrison, I want to thank you and welcome all of your support of the MetroStars and join us in rebuilding Harrison and find the permanent home for professional soccer in Harrison.
MetroStars President and General Manager Nick Sakiewicz:
I first want to take this opportunity to thank the town of Harrison, Mayor McDonough, Peter Higgins, weÂ've all been down a very bumpy and long road together and I would not trade it for anything in the world. ItÂ's been a great experience for us all. ItÂ's been a difficult negotiation, but itÂ's been very gratifying to come to an end and to get so much support from the people of Harrison, the MayorÂ's vision, Peter HigginsÂ' vision of the redevelopment, working with the Advance Realty Group, Joe Romano the developer and your folks have been an absolute delight. I would have liked for it to be a bit shorter and I thank the lawyers for putting together such wonderful documentation. Now I know for sure that I need reading glasses, but weÂ're very excited. On behalf of the MetroStars and AEG, our parent organization, weÂ're very excited that weÂ've come through this difficult first threshold getting our deal and our agreement completed. WeÂ've always wanted to be in Harrison and one of the reasons we picked Harrison from the onset when we went out to a marketplace looking for a home in 2000 and held a press conference in New York, we wanted to find a permanent home for the MetroStars and we quickly found that Harrison because of its diversity, close proximity to give access for our fans to get to Harrison through the roadways or rail lines. The rich soccer tradition in Harrison and in the Ironbound across the river in Kearny and surrounding towns, soccer goes back 100 years. We knew very quickly that we wanted to be in Harrison. The last reason that we really wanted to be in Harrison is that we met the Advance group and saw their vision for what they wanted to turn almost 200 acres of industrial plotted land into a hybrid community of live, work, play and be entertained to be part of the MetroStars organization as well. We just fell in love with the development, fell in love with the people of Harrison and we cannot wait to get there. So, on behalf of our organization, I thank everyone involved in this process.
Peter B. Higgins III, Chairman, Harrison Redevelopment Agency:
On behalf of my fellow commissioners, I would like to thank Mayor McDonough and the members of the council for acknowledging that our negotiations with the MetroStars and Advance are complete and weÂ're moving this deal along to the final financing stages. We were charged by the mayor and council with coming up with a redevelopment plan that covered approximately a third of the townÂ's area and we have been working at becoming associated with some of the finest developers and redevelopers in the state of New Jersey. Advance Realty Group, who was at the table, I think Joe Romano. From the beginning we were looking for a project that would make Harrison a destination, a project that would make Harrison some place to come to and be more than just another stop on the PATH line and today we are happy to announce that we have that project. Harrison will be the home of the MetroStars, weÂ're happy to have the
entire MetroStars organization, happy for the association between Harrison and Advance and the MetroStars which we really feel will benefit all of the parties.
Joe Romano, Executive Vice President, Advance Realty Group:
Some four years ago, we began to talk with the town of Harrison about their plans for redevelopment. We saw an enormous amount of potential based on its infrastructure. We thought that it had a unique concept for what the site could become. It has subsequently been named by a lot of people giving it names such as smart growth or urban redevelopment. About a year after that, we had the opportunity to meet with Nick and the people from the MetroStars and we kind of started to share a vision between what this stadium could do to develop what we were planning. We recognized maybe a little better than Nick that it would not happen overnight. So the timeframe for this was not as distressing for us as it was for him, but in the subsequent three years, weÂ've been around the horn on a number of issues and I think the thing that is so exciting about this is that there has been a true partnership formed here between the public sector and the private sector that shows what can be done when people understand each otherÂ's needs and it presents for us the opportunity for something really great in the state of New Jersey and IÂ'm excited about taking this to the next steps and excited about what eventually this is going to become for the MetroStars, for Advance Realty Group, for the town of Harrison and the state of New Jersey.
QUESTION AND ANSWER
On a timetable for the project:
NS: IÂ'm actually going to flip that to Peter Higgins, but I donÂ't ever recall saying August was a groundbreaking date. We were always targeting for mid to late fall of 2004 for delivery date of 2006 season. Peter, you can talk more specifically about the time frame.
PH: At the moment and time, the stadium calls for groundbreaking action, a shovel in the ground, sometime in the mid-October, mid-November for a time frame.
On the final completion date:
NS: WeÂ're aiming for the start of the 2006 Major League Soccer season and weÂ're aiming for the opening of the complex, phase I, prior to the World Cup in 2006.
On the next step of the project:
PH: Really the next hurdle is the financing piece we have put together, a structure that we think will pass or most of us are confident will pass at the county level, thatÂ's something that will have to be determined and proven again at the improvement authority level and before the board of freeholders so thatÂ's our next hurdle and hopefully our final hurdle.
On any possible community opposition:
PH: On the contrary, the project from day one has received tremendous local support as Mayor McDonough said in his opening statement, historically a soccer town and region, even with the population changes is becoming more so. I think thereÂ's tremendous support for the project as a whole.
NS: I just wanted to add to that that one of the driving reasons why we wanted to be in Harrison is because Harrison wanted us to be there.
On dropping the "New York" label for the team's name:
NS: Well actually we have been marketing and branding ourselves as the MetroStars which is the regional team of the New York/New Jersey area. WeÂ've got many, many fans in New York that follow us on television, that come watch our games and the beauty of being in Harrison is that we are far more accessible to our New York based fans through the PATH transportation and road transportation which stops right at Harrison. WeÂ're the regionÂ's team, we donÂ't categorize ourselves as a New Jersey or New York team, we are the major professional soccer team of this area and from midtown Manhattan, youÂ're a 15 minute train ride on the PATH that will lead you about 1,000 feet from the door from the stadium and weÂ're far more accessible to the fan base here and thatÂ's another reason why we picked Harrison. But weÂ're not going to label ourselves New York or New Jersey, weÂ're just very proud at being the regionÂ's professional soccer team.
On a ballpark figure for the project:
PH: The overall project is $130,000,000 which includes land acquisition and a financing scheme that will require funding and the reason that we go to the improvement authority at this point is from a capacity standpoint. The town would not have the ability to bond at that level. From a financing standpoint, what I can tell you is that the debt where the bonds will be covered by new revenues generated from the redevelopment area.
On the ownership of the stadium and responsibility for the debt:
PH: The town of Harrison will own the stadium and be responsible for the debt.
On the monetary contribution from the MetroStars:
NS: WeÂ'll be making a substantial equity contribution to the tune of about $30 million. In relation to that, we will be operating the stadium through our various businesses that are owned and operated by AEG which include MetroStars soccer team as the anchor tenant to be there for long term. In addition to that our growing and expanding concert business will bring assets to the building as well as other events we will be looking to program in there. As some of you may or may not know, AEG is one of the preeminent managers of facility and programmers of facility content in the world and Harrison has picked a tremendous company to manage its stadium, so weÂ'll bring those assets to the table.
On the division of revenue:
PH: The revenue for the debt service on the bonds will be parking garage revenue (4,000 spots) and revenue from the development around the stadium. None of most stadium income is tied to the debt service.
On how losses will be cut due to release of payments to Giants Stadium:
NS: IÂ've never seen a cost factor of $100,000 on the invoices I get and frankly that is way off on the low side. I donÂ't know where that number came from but it is substantially north of $100,000. It means everything to our business. We have not been profitable playing over at Giants Stadium over the years. We draw crowds and generate sponsor revenue and generate better television ratings that some of the other professional teams in this area and we are unable to make a profit at Giants Stadium because of the cost structure and the limitation of revenue streams in the building. I can say confidently in year one of operation we will be cash flow positive in Harrison, good for our business based on attendance levels and having access to those additional revenue streams. I will however say no one is getting fat, dumb and happy with this stadium in Harrison on our end and we will be afforded the opportunity to make a reasonable profit on our business operations which is all that we could really ask for.
On how much of a swing for profits in the first year:
NS: I would project 6 to 7 million dollar swing.
On if estimated profits include league costs:
NS: ThatÂ's all in. That number is everything in the kitchen sink. ItÂ's no secret that the L.A. Galaxy is making money now and they werenÂ't making money in the Rose Bowl. The Columbus Crew is making money now and they werenÂ't making money in Ohio Stadium. The Dallas Burn isnÂ't making money now, it will make money when it opens its new stadium in Dallas next year, so you donÂ't have to be a rocket scientist to figure out that these stadiums make sense for our business viability. So thatÂ's why itÂ's important that we get them done. We have some preliminaries of the stadium and some details for the stadium. WeÂ're just finishing up schematic design now and weÂ're about to get into detailed design development which is going to be required by the county for guaranteed maximum price on the stadium so we should have those design d and dÂ's here in the next 60 days or so.
On the stadiumÂ's design:
NS: WeÂ're planning a stadium of 20 to 25 thousand seats of open air with two roof structures, one on each sideline, a permanent stage configuration built into one end of the building, a state-of-the-art natural grass field and a big challenge for us has been the surface weÂ've been playing on, it will have 20 to 27 luxury suites, a large club area and really nice first-class amenities.
On projection of profits more or same as L.A. Galaxy:
NS: WeÂ're projecting getting into the black, IÂ'm not going to get into the details.
On the response from Hudson County:
RM: I donÂ't expect any delay in the process. I have spoken to all of the mayors in Hudson County and the county executive. Everyone is very positive about it. They think itÂ's great for the town and Hudson County.
On a official name of the stadium:
NS: There is no naming rights deal. WeÂ're in discussions with companies right now on that but thereÂ's nothing official. The name of it right now is the MetroStars Stadium at Metros Center in Harrison, NJ.
On other teamÂ's difficulties finding naming rights:
NS: I think we will be very successful in finding naming rights. We are in a transportation epicenter smack in the middle of the largest media market in the world, this is going to be a world-class facility, and most importantly weÂ've had very encouraging preliminary conversations with quite a few Fortune 100 companies on this subject so IÂ'm cautiously optimistic that weÂ're going to have a very tasteful name of a terrific corporate partner on the building at some point for its opening.
On the stadiumÂ's local use:
NS: ThereÂ's nothing that requires us to do that, however, itÂ's very much part of our business plan to bring high school and collegiate and local youth soccer events and beyond soccer. WeÂ're looking to bring and program the facility to the extent the schedule will allow. We have worked very closely with Peter on the development of some of the programming thatÂ's is going into this building. WeÂ're incepted to bring those events into the building just by the mere fact that we are operating the building and we have bills to pay.
On development plans surrounding the stadium:
JR: WeÂ're planning to be on the ground almost simultaneously with the stadium. The commitment has always been that when the stadium opens, what we refer to as phase one of the development project will also be complete so that there will be virtually a whole town surrounding the stadium. We will be referring to it as Main Street over the years, which will be a wide boulevard with restaurants and shopping and places for people to go before and after the events. All of phase one will be completed at the time that the stadium opens. We expect to begin construction later this year and have our elements completed in time for the opening.
On specifics on the elements surrounding the stadium:
JR: As it lays out right now, we will have for rent apartments - there will be about 420 apartments, there will be for-sale residential product in the form of loft space that will be brand new lofts - there will be about 200 of those. There will be about 150,000 feet of retail space. There will be initially about 150,000 feet of office space but within that phase one, we have the potential to build additional offices that will take us up to about 700,000 feet of office space, all part of phase one surrounding the PATH station and in conjunction with that in the ancillary parking decks.
On the total price of the project:
JR: The $130 million is really just for the stadium and parking decks. The private section portion of what we are doing is valued at about $300 million in addition to the $130 million. It would be roughly $460 million including the private equity contribution (from the MetroStars).
On the stadium site condition:
PH: The timing weÂ're anticipating is that weÂ'll need 90 days at the county, but depending on summer schedules, we could hold to that. Generally on the environmental [effects] from the stadium site standpoint, it has been identified and it will be a mediated as part of the construction.
JR: WeÂ've been working closely with the DEP on this over the last two years. WeÂ've actually done extensive testing across the site, have a remedial action work plan that has been signed off on by DEP. WeÂ're going in for some second phase testing but we are in line to have the time frame [which] will include all of the necessary remediation on both portions of the site.
JR: ItÂ's not a super fund site, they are brown fields. They have typical industrial remediation problems. ItÂ's nothing thatÂ's extensive, I donÂ't think the total remediation costs exceeds that million dollars in the whole project.
On the type of material which needs to be cleaned up:
PH: Historically, these are old foundry sites, pipe-manufacturing, dating back to the early 1900s. Most of what needs to be remediated here is what is generally referred to as historic fill and the kind of residue you would find from these foundry operations. WeÂ're adjacent to the Passaic River so we need water front development permits and the remediation that goes with that, but I donÂ't think there were any surprises. It certainly doesnÂ't even come close to what they would classify as super fund type of contamination.
JR: ItÂ's mostly industrial debris, there are no PCBÂ's or anything of that nature that we found in anything weÂ'd done. One of the biggest costs we have is an existing building that will be coming down and thereÂ's an asbestos sighting on part of that building. One of the biggest costs we have is the demolition of that asbestos sighting.
On potential crises:
PH: Considering everything that has happened in the last five years, nationally, locally, politically, we would never say never, but to the best that we can say sitting here today, I think that weÂ've done our homework, we put together a deal that makes sense for the MetroStars, it makes sense for Advance, it makes sense for the town, and hopefully it will make sense for the county.
On StadiumÂ's effect on the Passaic River pollution levels:
JR: We believe if you look extensively at the natural resource recovery issue, none of the sites the state are looking at affect us. WeÂ've been working for about two years with the EPG, gone through the tests results we have, theyÂ've reviewed them, we have submitted a work plan, theyÂ've signed off on that. We donÂ't see any problems ongoing with the federal or even from an environmental standpoint that will cause a delay in the project moving forward.
On possible use for NYC 2012 Olympics bid:
NS: WeÂ've actually had extensive meetings with the [NYC 2012 Olympic Bid Committee] over the course of time. We are identified and part of the bid process and weÂ're right behind that effort. WeÂ've been talking to them since the beginning of our announcement that we wanted to build a stadium. This stadium would be ideal for preliminary rounds of both menÂ's and womenÂ's soccer as well as other potential events.
On the price of residential units surrounding the stadium:
JR: We havenÂ't finalized our cost figures on those. We have from every estimate, we think weÂ're going to be attracting the same market segment as the New Jersey city waterfront at probably a price point that will be below the water front with some product, particularly with the loft space, that would not be available anywhere else for that young, executive type of market place.
On conversations with the WUSA:
NS: There were some preliminary discussions with [the WUSA]. They know about our project, they are obviously familiar with it and we certainly hope they do get themselves up and running and we would entertain discussions with them for this facility. Our long-term plans are certainly to have womenÂ's professional soccer be it the WomenÂ's World Cup Team or other women profession soccer to be playing in the stadium and they are aware of it. Hopefully they get themselves up and running and we would offer this [stadium] as a home for that team.
On employee locations between Pequannock and Harrison:
NS: We would have offices in both locations. We would have employees stadium-related operations and marketing staff at the stadium and a pro shop team store that would be open during regular business hours all week long in Harrison and we would have the bulk of our front office operations and team operations both first team and youth teams operating out of Pequannock.
• Discuss this story on the Major League Soccer message board...


Major League Soccer Stories from July 1, 2004
The opinions expressed in this release are those of the organization issuing it, and do not necessarily reflect the thoughts or opinions of OurSports Central or its staff.