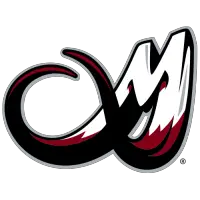 Mammoth Reflect on Offseason Moves as 2021 NLL Entry Draft Approaches
August 13, 2021 - National Lacrosse League (NLL) - Colorado Mammoth News Release



As the summer (and league transactions) continues to heat up throughout the National Lacrosse League (NLL), Colorado Mammoth General Manager Brad Self and staff have spent the extended offseason preparing for and executing personnel decisions for the upcoming 2021-22 NLL campaign.
Primed to execute its first in-person draft since 2019, the NLL announced Tuesday that both the 2021 NLL Entry Draft and NLL Hall of Fame Induction Ceremony will take place in Buffalo Aug. 27-28.
"It will be amazing for our fans, players and teams to participate in live, in-person events again and we couldn't be more pleased that the great supporters in Buffalo will have it all in their backyard," NLL Commissioner Nick Sakiewicz shared in a press statement Tuesday. "Combining the Hall of Fame Induction and the Entry Draft is a great way to connect the outstanding players of the past with the superstars of today and tomorrow as we gear up for Faceoff Weekend on December 3rd and 4th."
As the 2021 NLL Entry Draft quickly approaches, the Mammoth organization has spent endless hours considering what next season's roster will holster.
With an influx of lacrosse talent available and eager to play via the 2020 and 2021 NLL Entry Drafts, the Mammoth and its opponents will be challenged with determining two years' worth of the league's top incoming talent while balancing rosters with experienced veteran players.
While some decisions will be solidified on Draft Night, the Mammoth will look to shore up its roster this fall during one of the most anticipated training camps in the club's history. While teams are able to invite and work with up to 40 players during training camps, clubs will still be forced to trim rosters to league standards by the time the season begins.
"We're grateful to have the opportunity to work with a lot of skilled players at training camp this year, but it doesn't make any of those personnel decisions easier," Self offered. "At the end of the day, we're looking for a group of men who live for the game, work well together and understand how to prepare and perform like professionals."
Self, who enters his second season as general manager this fall, is now tasked with identifying a group which can build on the team's momentum and successes from the 2019-20 season.
"Our league is blessed to be in a position where we continue to attract the best box lacrosse talent in the world," Self shared. "We're thrilled to get back to work with last year's group and look forward to seeing how our young guys fit into the picture moving forward."
Veteran Leadership, Youthful Mindset
As the NLL opened its free agency period Aug. 1, teams are now permitted to converse with and sign unrestricted free agents as teams begin to form their training camp rosters.
"We think we're a strong team that can compete with anyone in the league right now and understand our core group of guys play well together," Self added. "Once we agreed to terms with our guys who were interested in returning and picking up where we left off at the end of last season, we didn't feel the need to make any drastic changes and remain confident with the group we've got."
Since acquiring forwards Zed Williams and Connor Robinson in the summer of 2020 via trades with the Georgia Swarm and Saskatchewan Rush, respectively, the Mammoth have stockpiled additional resources on both ends of the floor with one goal in mind: Bringing a championship back to the Loud House.
"When you look at the amount of talent and depth our team collectively includes right now, we have to have that 'all in' mentality by assembling this year's team around that group of guys who have proven they can be successful for our franchise," Self shared. "From there, we look at our younger players to address any needs while making sure our prospects are surrounded by guys who can help them grow and continue to develop as we look to both the immediate and long-term futures."
Of Colorado's 11 draft selections from the 2020 NLL Entry Draft, the Mammoth have signed nine of those rookies to entry-level contracts, including: Pat Aslanian, Peter Dearth, Curtis Conley, Nate Faccin, Sam LeClair, Ron John, Brett McIntyre, Jalen Chaster and Tyler Sceviour. Undrafted free agent rookie defenseman Alec Tamas will also attend training camp after agreeing to terms with the Mammoth this offseason.
With the team currently slated to make five selections in this year's 2021 NLL Entry Draft, the organization will have plenty of talent to evaluate heading into training camp.
"For us, it's very much about giving our young guys a chance to compete and instilling that championship culture early so they're able to step in and make an impact," Self said. "With the amount of talent available to teams this season, it's going to put a microscope on scouting and evaluation efforts - no doubt, this will be a tough year to compete for a spot, but it should only make our league better."
While the Mammoth will invite several of its 2020 and 2021 (pending NCAA eligibility) NLL Entry Draft selections to camp, a majority of last year's players have active contracts with the organization and are expected to return as part of the organization's veteran core. Several of the team's returning veterans were signed this summer as restricted free agents and will return on one or two-year deals.
When fans return to the Loud House this winter, they're likely to be greeted with the flow-friendly likes of returning defensemen Josh Sullivan, Jordan Gilles, Brett Craig and Warren Jeffrey, whom the Mammoth secured with new deals this offseason. Sullivan and Gilles are slated to return as established veterans and familiar faces to longtime Mammoth fans while 2019 NLL Entry Draft classmates Craig and Jeffrey return for their second season of action after posting impressive rookie campaigns. Defenseman Erik Turner, who's regularly showcased his commitment to teaching and developing his own game, has also been resigned and will be present at training camp.
Defenseman and faceoff specialist Tim Edwards has also been resigned and is expected to represent the Mammoth in the faceoff circle.
On the offensive front, the Mammoth have resigned contracts with forwards Tyler Digby, Jake McNabb, Chris Wardle, Dylan Kinnear, Dylan Molloy and Connor Robinson. Digby, who was acquired during the 2019-20 NLL season, made an impact right away with Colorado and serves as a welcomed addition to Mammoth offensive sets. Sophomores Dylan Kinnear, Dylan Molloy and Jake McNabb are also set to return and build on their first NLL campaigns, while Connor Robinson looks to make his Loud House debut this winter.
After being selected by Panther City in the team's 2021 Expansion Draft, the Mammoth opted to trade two young prospects (Will Malcom, Jordan Trottier) in order to bring veteran forward Chris Wardle back for another playoff push this season.
With nearly three weeks before the 20201 NLL Entry Draft, Self isn't done kicking tires around the leagues.
"I think we're in a great spot right now heading into the draft, but we're still hoping to sign a few more 'glue guys' from last season and get some contract extensions taken care of," Self shared. "With free agency opening, an upcoming broadcasting deal announcement on the horizon and the draft at the end of the month, it's a great time to be a part of the NLL and we're beyond thrilled to represent Colorado lacrosse wherever we are."
• Discuss this story on the National Lacrosse League message board...


National Lacrosse League Stories from August 13, 2021
The opinions expressed in this release are those of the organization issuing it, and do not necessarily reflect the thoughts or opinions of OurSports Central or its staff.