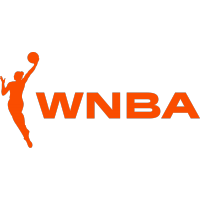 Last Week around the Leagues
by Fran Stuchbury
September 22, 2020 - Women's National Basketball Association (WNBA)



This past week Forge FC won the Canadian Premier League Championship for the second year in a row; Las Vegas Aces forward A'ja Wilson was named the WNBA Most Valuable Player; the Milwaukee Milkmen won the American Association Championship and the New York Riptide picked forward Jeff Teat from Cornell University with the first pick in the National Lacrosse League Draft. Highlights from this week are from the Canadian Premier League, Major League Soccer, National Women's Soccer League, United Soccer League Championship, United Soccer League One, Women's National Basketball Association, American Association, National Lacrosse League, Premier Lacrosse League and Major League Lacrosse.
SOCCER
Canadian Premier League
Forge FC was crowned the 2020 Canadian Premier League Champion and awarded the North Star Shield following a 2-0 win over HFX Wanderers FC at The Island Games Final in Charlottetown, PEI at UPEI Artificial Turf Field. Forge now advances to the one-game 2020 Canadian Championship Final against Major League Soccer's Toronto FC and earns a 2021 CONCACAF League berth. The win also marks back-to-back Canadian Premier League Championships for Forge, having won the 2019 CPL Final with a pair of 1-0 clean sheet wins over Cavalry FC in the league's inaugural season Final.
Here are the highlights.
Major League Soccer
Haris Medunjanin (FC Cincinnati) scores on an olimpico (goal scored directly off of a corner kick without contact by another player.)
National Women's Soccer League
Kailen Sheridan's save against the Washington Spirit earn the first Verizon Save of the Week award in the NWSL Fall Series.
United Soccer League Championship
Memphis 901 FC has announced that Head Coach Tim Mulqueen has been relieved of his coaching duties and Assistant Coach Ben Pirmann has been named Interim Head Coach effective immediately. Mulqueen was named the Head Coach of Memphis 901 FC on August 15, 2018, prior to the team's launch in the spring of 2019. Under Mulqueen, 901 FC registered 11 wins, 11 draws and 24 losses in just under two USL Championship Seasons.
Memphis 901 FC interim head coach Ben Pirmann looks to create winning culture in club's four remaining regular season games.
United Soccer League One
South Georgia Tormenta FC is excited to announce a reorganization in the club's structure. Effective immediately, John Migalrese will serve as Technical Director and Vice President of Soccer Performance, while Ian Cameron has been named Head Coach for the club's USL League One team. Cameron joined the club from Eckerd College in 2019 before coaching Tormenta FC 2 to a 10-2-2 record and leading the team to its first USL League Two Southern Conference championship in club history.
USL League One Save of the Week Winner - Week 9 - Dallas Jaye Greenville Triumph
BASKETBALL
Women's National Basketball Association
Las Vegas Aces forward A'ja Wilson has been named the 2020 WNBA Most Valuable Player, the WNBA announced. This is the first WNBA Most Valuable Award for Wilson, who was the 2018 WNBA Rookie of the Year and a WNBA All-Star selection in 2018 and 2019. In her third WNBA season, Wilson averaged 20.5 points, 8.5 rebounds, 2.0 assists, 2.0 blocked shots and 1.23 steals in 31.7 minutes per game over the 22-game season.
Inside look at A'ja Wilson being named the 2020 WNBA MVP on ESPN's The Jump.
Minnesota Lynx head coach Cheryl Reeve has been named the 2020 WNBA Coach of the Year, the WNBA announced. She becomes the third coach in league history to win the award three times, joining Van Chancellor and Mike Thibault. Reeve, in her 11th season as a WNBA head coach, guided the Lynx to a 14-8 record.
Chicago Sky guard Courtney Vandersloot has made history once again, this time becoming the first player in the history of the WNBA to average double-digit assists in a season. Vandersloot earned her fourth consecutive WNBA Peak Performer award after dishing out 220 assists across 22 games, a WNBA-record 10.0 APG, breaking her previous record of 9.1 assists set last season.
WNBA star Maya Moore appeared on 'Good Morning America' with Jonathan Irons, the man she helped free from prison after he was wrongfully convicted 23 years ago. The pair revealed that they got married.
BASEBALL
American Association
The Milwaukee Milkmen claimed the 2020 American Association Championship by beating the Sioux Falls Canaries 4-1 in Sioux Falls, winning the series 4-1. The Milkmen saw a strong outing from starting pitcher David Holmberg that paved the way to victory in game five. He worked 7.1 innings and allowed just one hit and one walk while striking out eight batters. The Canaries' only run came in the top of the ninth inning and American Association Rookie of the Year Peyton Grey stifled that rally as he struck out two batters to seal the win.
Milk on Tap. CHAMPIONS EDITION. Thanks to all the fans who joined Jim and Van at our Watch Parties. Here's some highlights from the AA Finals.
Northwoods League
The St. Cloud Rox announced they have promoted David Bellamy to the position of Field Manager for the 2021 season. David Bellamy, who has been an Assistant Coach for the Rox the past two seasons, will take over duties of Field Manager. During his two seasons on the coaching staff the Rox have had a 71-43 (.623) record.
LACROSSE
National Lacrosse League
With the first overall selection in the 2020 National Lacrosse League Draft, the New York Riptide picked forward Jeff Teat from Cornell University and the Brampton Excelsiors. With the selection, Teat becomes the first player in Big Red history to be selected No. 1 overall in an NLL Draft.
Missed a pick? We've got you covered. Check out highlights from the league's virtual
Premier Lacrosse League
Redwoods midfielder Sergio Perkovic 2020 Highlights
Major League Lacrosse
Denver Outlaws attack Chris Aslanian broke out during the 2020 MLL Season, finishing tied for fifth in points. He scored seven goals and had 10 assists.
FOOTBALL
Indoor Football League
The six-time world champion Arizona Rattlers have appointed former General Manager Kevin Guy to take over the role of Team President in preparation for the 2021 Indoor Football League season. Guy, who joined the Rattlers front office and coaching staff in 2008, will also enter his 12th season as the team's Head Coach. Under his direction, the Rattlers have appeared in seven championship games in the last nine years, including winning four championships.
Due to the significant economic repercussions and uncertainties caused by COVID-19, the Oakland Panthers have decided not to play in the upcoming IFL 2021 season. As the economic situation develops in the coming months, the team intends to prepare for a return for the 2022 season.
OTHER SPORTS
World TeamTennis
World TeamTennis announced it has set its 2021 All-Star Weekend dates along with dates for its 46th season. WTT All-Star Weekend will be held from Feb. 26-28. The 2021 World TeamTennis season will showcase top tennis professionals over 15 consecutive days from July 11-25.
Did we miss anything newsworthy or downright fun? Have a nomination for next week's column? Contact us today and let us know.
• Discuss this story on the Women's National Basketball Association message board...


Women's National Basketball Association Stories from September 22, 2020
The opinions expressed in this article are those of the writer(s), and do not necessarily reflect the thoughts or opinions of OurSports Central or its staff.