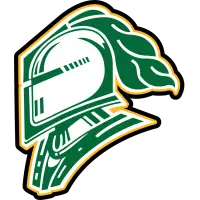 Knights 2020 NHL Draft Primer
October 3, 2020 - Ontario Hockey League (OHL) - London Knights News Release



The wait is finally over. Round one of the 2020 NHL Entry Draft will take place virtually on October 6th, with rounds two to seven occurring the following day.
This draft class have had to wait longer than any before them, but soon they will find out where they will begin their professional hockey careers.
Following the conclusion of the Stanley Cup Playoffs, the final draft order has been established: the Dallas Stars will pick 30th and the San Jose Sharks will receive the 31st pick through the Barclay Goodrow trade with the newly crowned champions, the Tampa Bay Lightning.
The COVID-19-induced postponement of the draft produced some never-seen-before circumstances: there was no draft combine or U18 World Championship, so interviews were conducted virtually. Playoffs were cancelled worldwide, and with leagues starting up overseas, scouts will have had a month's worth of extra viewings on the European players.
There are four Knights (and one potential future Knight) who could join the extensive list of London alumni to play at the highest level.
John-Jason Peterka
January 14, 2002 | Left Wing
The German forward was chosen by the Knights with the 55th pick in this summer's CHL Import Draft after an impressive first season in the DEL. Peterka impressed in limited minutes on a dominant Red Bull Munchen team, but the hype surrounding him really began at the World Juniors. He had four goals and a pair of assists as the Germans solidified their place in this year's tournament. Peterka, alongside fellow first-round candidates Tim Stuzle and Lukas Reichel are bringing attention to the European nation's increasing presence in the sport. In the past three years, they have won a silver medal at the 2018 Olympics, had two players selected in the first round of the NHL draft and seen Leon Draisatil become the first German to win the Hart Trophy and the Ted Lindsay Award.
Knights assistant GM Rob Simpson on Peterka: "JJ is a strong skater and has elite puck control, making him tough to defend both in open ice and along the boards. He had a great showing at the World Juniors, demonstrating exceptional play in both ends of the ice. He has an elite-level shot and can score goals from all angles."
Draft Rankings
7th ranked European skater - NHL Central Scouting
25 - Sam Cosentino (Sportsnet)
42 - Craig Button (TSN)
43 - Scott Wheeler (The Athletic)
23 - Corey Pronman (The Athletic)
Luke Evangelista
February 21, 2002 | Right Wing
Coming off a rookie campaign in which he saw limited ice time, Evangelista was thrust into a top role after a hot start to the season. In his first nine games, he managed a hat trick against Kingston and a three-assist night vs Erie. He finished the season at a near point-per-game pace, with all but two of his points coming at even strength. The Oakville, Ont. native is primed to take another step forward next season.
Simpson: "Luke possesses elite hockey sense and passing ability. His skill with the puck is at a very high level. He can play in multiple roles within a team because of his strong 200-foot game. Luke can excel in a top-six role in both zones and play against other top players."
39th North American skater - NHL
31 - Cosentino
44 - Button
50 - McKenzie
58 - Wheeler
63 - Pronman
Antonio Stranges
February 5th, 2002 | Left Wing
Stranges has been one of the most talked-about prospects in his birth year since his days in the Detroit Little Caesars program - and for good reason. Whether it's the jaw-dropping shootout goals, the heel-to-heel skating stride, or the unconventional ways in which he scores, the American winger is a spectacle to watch. Despite limited powerplay time and the amount of forward depth in London, Stranges was able to improve on a stellar rookie year, scoring six more points in five fewer games.
Simpson: "Tony is an elite skater with incredible offensive ability, He can make plays with limited space to create opportunities for his teammates. He has elite hand-eye coordination and puck handling ability. Tony has a unique talent for using his forehand and backhand in passing and shooting off both sides of the puck."
56th North American skater - NHL
76 - McKenzie
82 - Wheeler
81 - Pronman
Kirill Steklov
March 3rd, 2002 | Left-shot Defenseman
Steklov arrived in London with high expectations, having represented Russia at the under-16, under-17 and under-18 level and winning gold at the summer's Hlinka-Gretzky tournament. With veterans Ryan Merkley, Markus Phillips and Alec Regula ahead of him in the pecking order, he played sheltered minutes. However, he was a reliable presence on the back end and adjusted well to the smaller ice surface. He also picked up another gold medal at the World Junior A challenge in December. There is a sense he will produce more offensively in a bigger role next year.
Simpson: "As the season went on, Kirill's true game started to come out. He began to show his smart timing, jumping into the rush and creating offense and moving the puck out of his own end. With his size, long stick, and skating ability, he is tough to play against. Kirill is poised for a breakout second season with the team and will take up a leadership role on our blueline."
106th North American skater - NHL
Brett Brochu
September 9th, 2002 | Goaltender
By now, you should know the Brett Brochu story. After spending a year in the PJHL, the Tilbury, Ont. native forced his way into the starting role in London this season and set multiple records for a rookie goalie. His rapid rise to prominence has resulted in him finally being recognized in the scouting world and by Hockey Canada. As one of the youngest players eligible, hearing his name called at the draft would just be the cherry on top of an incredible year for the 18-year-old.
Knights goaltending coach Daren Macheseney on Brochu: "Brett has a high hockey IQ. He possesses a willingness to do anything to get better, making him very coachable. He will find a way to play at whatever cost. A strong mental make-up to deal means he plays well under pressure. Brett is determined and continuously getting better and learning from his play. He is a student of the game."
29th North American goaltender - NHL
127 - Pronman
• Discuss this story on the Ontario Hockey League message board...


Ontario Hockey League Stories from October 3, 2020
The opinions expressed in this release are those of the organization issuing it, and do not necessarily reflect the thoughts or opinions of OurSports Central or its staff.