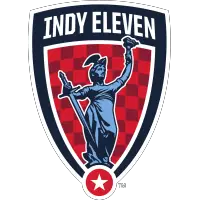 Indy Eleven Represented on New USL Impact Committee
January 20, 2021 - United Soccer League Championship (USL) - Indy Eleven News Release



INDIANAPOLIS/TAMPA - The USL Impact Committee, comprised of representatives from Championship and League One clubs, met for the first time on Tuesday afternoon to open the 2020/21 USL Winter Summit. Working in collaboration with USL HQ, the newly formed group will serve as an advisory board to both the league office and its clubs, working to identify issues, provide recommendations on how to better address areas of social impact, and use soccer as a force for good.
Indy Eleven is proud to announce that Madison Prillwitz, the club's Corporate Partnership Coordinator, is on the eight-person committee as one of four representatives from across the USL Championship spectrum.
"I am honored to be a member of the USL Impact Committee, and to team up with some incredibly talented people in our industry. I look forward to the intentional and purposeful work that we have ahead of us, and I am thrilled to represent the Indy Eleven family along the way," expressed Prillwitz. "Positive change is imperative, and it all starts with having the necessary conversations. It is encouraging to witness our League's integrity being upheld as we prioritize our communities and work to empower our people."
Prillwitz's appointment to the USL Impact Committee continues the strong track record of Indy Eleven representation at the League level, a ledger that includes Indy Eleven President & Chief Executive Officer Greg Stremlaw sitting on the USL Competition & Strategy Committee, the COVID-19 National Task Force, and the USL Championship Joint Task Force.
"It was a great pleasure to put forth Madison as our nominee to the USL Impact Committee. We had comprehensive discussions with the USL and its member clubs as to the importance of her presence, her collaboration as well as her energy she would bring," stated Stremlaw. "It is critical that committee members help espouse the values this advisory board is to take on and also represent the interests that will foster equitability and empowerment."
The creation of the USL Impact Committee began this past November when each club in the Championship and League One was given the opportunity to put forward a nominee. Each nominee was required to submit a short statement explaining their interest in being a part of the committee.
Once candidacies were submitted, a summary was compiled and presented to both the Championship and League One Board of Governors. Following meetings, a group of eight representatives - four from the USL Championship, two from USL League One, one USL HQ staff member and one nominee appointed by USL HQ - was selected to serve on the Committee. The committee was first announced by USL President Jake Edwards while on the Back Yard Footy Podcast with USL Black Players Alliance executive committee member Hugh Roberts this past November.
"We are fortunate to have such a talented, passionate group of individuals who are willing to dedicate their time and energy towards making our league a more thoughtful and compassionate place," said USL President Jake Edwards. "We look forward to getting to work."
Each USL Impact Committee member will serve a minimum two-year term.
USL Impact Committee
Jovan Chavez - Latino Outreach Manager, Forward Madison FC
Martie Cordaro - President, Union Omaha
Mike Geddes - Chief Purpose Officer, Oakland Roots SC
Lucy Gonzalez - Head of Marketing & Brand, FC Tulsa
Shannon MacMillan - Senior Advisor, San Diego Loyal SC
Madison Prillwitz - Corporate Partnerships Coordinator, Indy Eleven
Curtis Walker - Senior Director of Corporate Partnership, USL HQ
Chanel Wiese - Executive Director of Somos Unidos Foundation, New Mexico United (Committee Lead)
For the 2021 season, the Committee has identified four areas of social impact to begin their work. Those areas are Anti-Racism efforts, LGBTQ+ Advocacy, Community Engagement and Gender Equity. In addition, members will lead Sub-Committees that will continue to work on each issue between full Impact Committee meetings. Sub-Committees will meet every two weeks between formal meetings of the Impact Committee, which will meet every six weeks throughout the year.
The USL Impact Committee and Sub-Committees will also work closely with representatives of the USL Players Association and the USL Black Players Alliance. The USLPA was represented at the committee's inaugural gathering by Executive Committee member Connor Tobin, and the USLBPA by Roberts, Brandon Miller and Matt Watson.
• Discuss this story on the United Soccer League Championship message board...


United Soccer League Championship Stories from January 20, 2021
The opinions expressed in this release are those of the organization issuing it, and do not necessarily reflect the thoughts or opinions of OurSports Central or its staff.