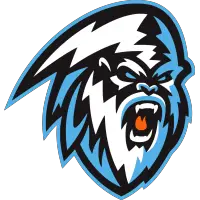 ICE Fine Tune for Hub Test
March 3, 2021 - Western Hockey League (WHL) - Winnipeg Ice News Release



The pandemic experience is different for each one of us, but there are some things most of us can relate to from going through this.
And, maybe topping the list is how gosh darn tough it is to make plans.
I mean any kind of plans!
So, it comes as no surprise that Western Hockey League players have been called on to adapt over the past year or so.
Training for a season that seemed like it might start here, or there, or never is not easy.
Let's be honest, months of home workouts, skating where ice is available, and wondering when the conditions will be right to return to play is a far cry from a defined summer/off-season with a typical camp to follow.
But, no matter the obstacles here we are counting down to the ICE opener against the Brandon Wheat Kings on Saturday, March 13 at 8:00pm!
Through it all ICE players have banded together and leaned on the key people in their lives to help them be ready.
A central figure in that mix is ICE Athletic Therapist/Strength and Conditioning Coach Darris Hardern.
Hardern has built and adapted programs for each player's situation and personal needs throughout the pandemic, and now those preparations have hit a different phase.
It's all about helping the team be set for a short training camp and 24 games in 46 days.
QUARANTINE PHASE
When the WHL announced the East Division would play the 2021 season in the Hub Centre of Regina the plan called for players and staff to self-quarantine at home starting February 20th before each person travelled to Saskatchewan a week later.
Now settled in the dorms at the University of Regina another period of quarantine has kicked in with COVID-19 testing included to ensure the health and safety of all before taking to the ice.
For Darris Hardern that plan, and those protocols, meant developing a unique fitness routine ICE players could follow to be at their best when the fun begins.
"I looked at what our usual injuries were at the start of a regular season, or at the start of a guy going right back into high workload/high intensity hockey," said the University of Manitoba graduate from his room on the U of R campus Tuesday. "Then, I tried to design as much of a body weight program as I could to try and target some of those weaknesses so guys are able to hit the season healthy."
For hockey players the common trouble spots are groins, hips, and low back and Hardern has structured the team's workouts to support those areas with training involving athletes lifting their own weight and doing extensive stretching.
Whether isolating at home before travelling to Regina, or while in the residence buildings, the idea is to keep it simple and that means limiting the amount of equipment needed.
Darris says foam rollers for self-care, towels for stretching, and yoga mats for comfort are the basics.
ATTITUDE IS EVERYTHING
While Hardern puts his expertise to work developing programs, he also delivers instruction through daily one-hour Zoom sessions with the group and that's where another area of the young people he deals with is on display - their mental approach or attitude.
And, in that category, he gives them an "A".
"I think the players have really bought in now. I think to now finally be here in-person, things are getting pretty real, pretty quick. They went from when the league announced the season, to very shortly they had to go into isolation, and very shortly after that they had to travel to get here and that's kind of where we are now and that's happened within a month," said Hardern acknowledging how quickly the group has mobilized. "So, I just think it's getting very real, very quick for them. Because of that, the buy-in now, they're just getting really excited to get going."
NO TIME TO WASTE
Once the players have met all of the health criteria to skate together for the first-time things will really happen fast.
Training camp '21 will be about a week meaning the fitness foundation in place is critical in injury prevention and in managing a heavy workload after a long-layoff.
"You're not doing practices, then a couple of intra-squad games, then you cut down some of your players, then you do a couple exhibition games - rotating guys into the lineup, and then you get to your full team and a regular season game," says Hardern referencing the traditional build up to puck drop." This is, we're here, we're starting to play now and we're going to play a lot of games very quickly."
And while planning has become a handful in these pandemic times, it seems ICE Athletic Therapist/Strength and Conditioning Coach Darris Hardern has found a way to help this group tune-up to get the most out of their long-awaited chance to strut their stuff again.
For exclusive offers on future Winnipeg ICE Tickets, retail from ICE Gear and much more, join our exclusive ICE Breaker Newsletter.
Get access to every WHL game this season with WHL Live on CHL TV. Head over to watch.CHL.ca on your web browser, selecting your package and downloading the brand-new app on your preferred device.
• Discuss this story on the Western Hockey League message board...


Western Hockey League Stories from March 3, 2021
The opinions expressed in this release are those of the organization issuing it, and do not necessarily reflect the thoughts or opinions of OurSports Central or its staff.