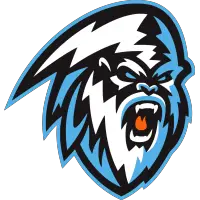 ICE Equipment in Good Hands
March 1, 2021 - Western Hockey League (WHL) - Winnipeg Ice News Release



The pandemic has brought most travel to a halt, but think about when you were free to get away or even travel on business.
One of the big hassles for most of us was figuring out what to pack.
Now imagine packing for a two-month trip where you're responsible for a hockey team and its coaching staff.
Whoa.
Well, that's the job of an equipment manager taking care of a team in the Western Hockey League's East Division Hub in Regina.
Cole Hillier is that person for the Winnipeg ICE, and he's got the added twist of being brand-new to the team.
Oh, don't worry - he may be the new guy but he's seen a few things in his young career and he's had some very experienced mentors to help him learn the ropes.
EARLY START
From a young age Cole Hillier has had his sights set on the NHL, and he admits he knew fairly early that his best chance wouldn't come as a player.
But, eyes wide-open, he started down a road that just might get him to the big time some day when he volunteered as a dressing room attendant for his hometown St. John's IceCaps (AHL) back in 2011.
That first taste was the start of a six-year run learning the ropes on the equipment-side of the business, a run that proved very educational as he worked through his high school years.
In that time with the Winnipeg Jets' affiliate, and a year with the Montreal Canadiens' AHL club, Cole not only lent a hand but also paid close attention to the work of head equipment manager Ian Cox.
"He taught me everything to be an equipment manager," said Hillier from his dorm room at the University of Regina where he's isolating in preparation to work at the Hub. "He taught me how to sharpen skates, how to sew, how to do (equipment) repairs, how to run laundry - I mean everything. From that (stuff) to how to set up a bench, how to vacuum and mop a floor. He just taught me everything."
Turns out Cole has good judgement when it comes to picking role models too because Cox is now a well-established member of the Ottawa Senators' staff.
But how did Hillier get from that AHL introduction to Winnipeg?
ICEMEN COMETH
Fresh from high school, and eager to learn his trade, Cole accepted an opportunity to work as assistant equipment manager for the Jets' ECHL affiliate in Jacksonville, Florida in 2018.
The very next season, at just 19, he was promoted to head equipment manager of the Icemen.
And his ties with the Jets run deeper than that.
Not only was Cole a regular around their AHL club in Newfoundland, but he's also been a helper at the team's development camps in Winnipeg for a number of years.
Hillier even joined the Jets' NHL staff as another set of hands when the club cranked things up for the 2021 season, all of that before starting the job as the new equipment boss for the ICE.
Oh, and when it comes to major league role models Cole can also call on family.
Dad, Mark, is the Jets' director of amateur scouting and has been with the Thrashers/Jets almost as long as Cole has been alive.
SEASON TO REMEMBER
Now it's all about making the Hub Centre a home-away-from-home for the ICE, and Hillier's got a jump on that.
Late last week Cole arrived in the Saskatchewan capital and unloaded a trailer full of the gear he hand-picked for March and April before heading into isolation.
Catching up with Cole from his student accommodations at the University of Regina earlier today, it's clear he can't wait for the challenge this 24-game WHL season brings.
From a skate-sharpener, to plenty of sticks, to tubs of bubble gum and much more - it's all there and his new team awaits.
Later this week, once he's cleared this stage of medical protocols, Hillier will put the finishing touches on the ICE set-up at the Brandt Centre and settle in to looking after these WHL'ers.
"It's definitely going to be a unique experience. I think once we get going it'll be fun, but it'll definitely be something in a couple years you'll look back on and just be in shock that it happened, I guess, in these crazy times."
Crazy times for sure, but times the ICE are well-prepared for thanks in part to their up-and-coming equipment manager.
For exclusive offers on future Winnipeg ICE Tickets, retail from ICE Gear and much more, join our exclusive ICE Breaker Newsletter.
Get access to every WHL game this season with WHL Live on CHL TV. Head over to watch.CHL.ca on your web browser, selecting your package and downloading the brand-new app on your preferred device.
• Discuss this story on the Western Hockey League message board...


Western Hockey League Stories from March 1, 2021
The opinions expressed in this release are those of the organization issuing it, and do not necessarily reflect the thoughts or opinions of OurSports Central or its staff.