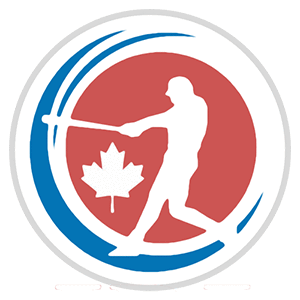 IBL Report: June 6, 2017
June 6, 2017 - Intercounty Baseball League (ICBL) News Release


LONDON - The London Majors bent but didn't break against the Guelph Royals Tuesday night at Labatt Park. Despite a big gap between the teams in the standings - London entered the game in first place, five games ahead of the seventh-place Royals - the Majors needed a run in the bottom of the eighth inning to pull off a 4-3 victory. Tristan Buntrock scored the winning run on a fielder's choice with one out. The inning might have ended without the run but Guelph made one of its three errors earlier in the inning, which gave London extra outs to play with. Cleveland Brownlee had a single and two RBI for London. Keith Kandel singled, tripled and scored once, while Chris McQueen added a pair of hits. Humberto Ruiz singled and scored. On the mound, Todd Leavitt (1-0) threw two innings of relief for the win. He allowed a run on three hits and had a strikeout without issuing a walk. Starter Murilo Gouvea lasted seven innings and gave up two runs on six hits with a walk and 12 strikeouts. For Guelph, Matt Schmidt went 3-for-4 with an RBI and run. Mike Hart had two hits, an RBI and scored once, and Toure Sinclair drove in the other Royals run. Tyler Vavra (0-3) took the loss after giving up an unearned run on one hit in two innings. He walked three and struck out one. Matt Vucovich went six innings and gave up three runs (two earned) on six hits with three walks and four strikeouts. London is 8-0, and Guelph is 1-7.
Reilly goes deep twice in Panthers win KITCHENER - Sean Reilly hit two home runs and drove in four to lead the Kitchener Panthers to a 9-8 win over the visiting Brantford Red Sox Tuesday night. The veteran slugger opened the scoring with a solo home run in the first inning. He added a three-run blast to cap the Panthers' five-run second. Yorbis Borroto went 2-for-5 with a run and RBI, Colin Gordner doubled and had a pair of RBI, Mike Gordner singled, had an RBI and scored once, Zarley Cina went 3-for-4 with a pair of runs, and Yulexis La Rosa singled three times and scored once. Kitchener had 13 hits off a trio of Red Sox pitchers. Matt Vickers (1-0) picked up the win in relief, allowing four runs (three earned) on two hits in 1.2 innings. He walked one and struck out one. Noelvis Entenza struck out the last two batters for his first save. Daniel Procopio went four innings and gave up two runs (none earned) on one hits with two walks and seven strikeouts. For Brantford, Nic Burdett homered and drove in four. Chris Dennis went 3-for-5 with a home run, two RBI and two runs. Benjamin Bostick singled twice and scored once. Matt Martinow (0-2) took the loss, giving up six runs (one earned) on six hits in four innings. He walked two and struck out one. Kitchener improved to 6-2, and Brantford fell to 2-6.
Cardinals-Herd rained out HAMILTON - Rain washed out Tuesday's scheduled game in Hamilton between the Cardinals and Burlington Herd. No make-up date has been announced.
Future games: Wednesday, June 7 Barrie at Toronto, 7:35 p.m. Thursday, June 8 Guelph at Burlington, 7:15 p.m. Toronto at Kitchener, 7:30 p.m. Friday, June 9 Guelph at Barrie, 7:30 p.m. London at Hamilton, 7:30 p.m. Burlington at Brantford, 8 p.m.
Standings London Majors 8-0 Barrie Baycats 6-0 Kitchener Panthers 6-2 Toronto Maple Leafs 5-3 Brantford Red Sox 2-6 Hamilton Cardinals 1-4 Guelph Royals 1-7 Burlington Herd 0-7
• Discuss this story on the Intercounty Baseball League message board...


Intercounty Baseball League Stories from June 6, 2017
The opinions expressed in this release are those of the organization issuing it, and do not necessarily reflect the thoughts or opinions of OurSports Central or its staff.