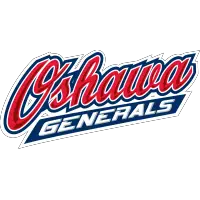 From the Blue Line to the Front Line: Generals Alumni Seek Support for Hospital Heroes
May 13, 2020 - Ontario Hockey League (OHL) - Oshawa Generals News Release



The best game you can name has inspired three hockey legends to launch a unique initiative to raise funds and awareness for Lakeridge Health in Oshawa and Headwaters Health Care Centre in Orangeville.
Hockey for Health Heroes, launching today, was founded by Sherwood (Sherry) Bassin, Joe Busillo, and Dr. Craig Donaldson. Bassin is a Canadian ice hockey executive, known primarily for 36 years of involvement in the Ontario Hockey League as a general manager, team owner and coach. His teams won five J. Ross Robertson Cups, and appeared in six Memorial Cup tournaments, winning once on May 13, 1990 with the Oshawa Generals. Bassin helped the Canadian National Junior Team win its first gold medal in 1982, and another in 1985. Donaldson, now an Emergency Care physician at Headwaters Health Care Centre in Orangeville, and Busillo, a former Olympic hockey player, both played for the Oshawa Generals at the time of the big 1990 win!
"Now more than ever before our country has an incredible appreciation for our Hospital workers," says Sherry Bassin. "A country that during this time of year would be rallying at the rink or in front of the TV are now staying at home and relying on our local Hospitals to keep our families safe. I had the unique opportunity to coach a lot of players that have gone on to serve their communities and Dr. Craig Donaldson was one of them. I wanted to do this event to not only honour Craig and health care professionals like him, but to also remind everyone how much hockey unites us. I want to ask those I'm close to, and the people that are close to them, please, help us recognize the communities that helped us get to where we are today. For many of my former players, teammates and colleagues - that's Oshawa and Orangeville."
Since 1937, 190 players from the Oshawa Generals went on to play in the NHL including Bobby Orr, Marc Savard, Tony Tanti, Eric Lindros and John Tavares. Additionally, there are several Orangeville natives that have followed their dreams to the NHL, most notably Brett and Nick Ritchie, Aaron Downey, and the late Bert Wilson. "Certainly, our past is something we are very proud of but we are also very excited about our future and what it holds," says Roger Hunt, Vice-President and General Manager of the Oshawa Generals. "It seems so poignant in this time that we are all excited about our future and can't wait to restart."
Today, on the 30th anniversary of the Oshawa Generals Memorial Cup win, Bassin, Busillo and Donaldson are launching Hockey for Health Heroes to raise awareness and funds for their local Hospitals and invigorate the community's connection to hockey.
"Hockey is something that unites so many of us, locally and nationally. Recently we've seen an incredible coming together of community members in support of local health care, linked by our collective effort to battle COVID-19," says Yves Gadler, CEO, Lakeridge Health Foundation. "The Oshawa Generals have always been an important part of this community and now, even off the ice, they are lending their influence and winning spirit to boost this initiative for health care. We are very grateful for Sherry's leadership and we're honoured to be one of the recipients. Our hospital teams and their efforts are nothing short of heroic and it's fundraisers like these that ensure that exceptional health care continues well into the future."
Funds raised through the Hockey for Health Heroes website will support the purchase of new Smart IV pump for the Orangeville and Oshawa Hospitals. One of the most important pieces of equipment in any hospital room, IV poles are paired with a special pump that monitors and administers medication and fluid to patients. These new and improved pumps are mini-computers that ensure medication doses match up with patient information while at the same time housing online drug libraries to ensure accuracy. Smart IV pumps are used in nearly every department of the Hospital from NICU to surgery to chemotherapy suites, and of course in the Intensive Care Units (ICU) where many COVID- 19 patients are receiving care for extended periods of time. Collectively Lakeridge and Headwaters must fund 307 Smart IV Pumps.
"Headwaters has been overwhelmed by the ongoing generosity and support of our communities, and we are thrilled to be the recipient of such a unique and inspiring fundraiser to support our urgent need for Smart IV Pumps. We wish to thank all our staff that have risen to the challenges COVID-19 has confronted us with, but we also wish to thank everyone who has chosen, and will choose, to support us through their hard- earned, philanthropic dollars. Dr. Donaldson and physicians like him, can't do what they do, without you." Dora Boylen-Pabst, CEO, Headwaters Health Care Foundation
To support this initiative please visit: www.hockeyforhealthheroes.com.
• Discuss this story on the Ontario Hockey League message board...


Ontario Hockey League Stories from May 13, 2020
The opinions expressed in this release are those of the organization issuing it, and do not necessarily reflect the thoughts or opinions of OurSports Central or its staff.
Other Recent Oshawa Generals Stories