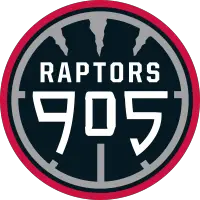 First Book Canada, Raptors 905, and Penguin Random House Canada Launch the Tangerine Bank Raptors 905 Summer Reading Challenge
July 28, 2020 - NBA G League (G League) - Raptors 905 News Release



TORONTO - First Book Canada, Raptors 905, and Penguin Random House Canada announced today the launch of the Raptors 905 Summer Reading Challenge, sponsored by Tangerine Bank. Designed to keep students reading throughout the summer, 200 grade five students primarily from Peel Region will be challenged to read five books in five weeks, for a cumulative total of 905 minutes of reading.
The five books and authors involved in the program are Dragons in a Bag by Zetta Elliott, Clean Getaway by Nic Stone, What Lane? by Torrey Maldonado, No Small Potatoes by Tonya Bolden, and Locomotion by Jacqueline Woodson. These age-appropriate, entertaining books by Black authors represent Black people and other minorities in a positive light, as strong role models who tell stories based on their experiences, fostering empathy, understanding, and a spirit of inclusion among the young readers participating in the challenge.
Students will be asked to read one book per week and write a short report highlighting what they enjoyed and learned from each book. Every Friday throughout the program, they will have the unique opportunity to join a virtual meeting to interact with the author of each book as well as community leaders, including Brampton's Festival of Literary Diversity, to discuss the themes of the stories, led by Raptors 905 Head Coach Jama Mahlalela.
"This has been a challenging year for many children across the country, who have been out of school and left without access to books and educational resources. Now more than ever, it's important to keep kids engaged in reading throughout the summer months," said Tom Best, Executive Director of First Book Canada. "This is why we're beyond thrilled to be working with Penguin Random House Canada and Raptors 905 on such an important initiative - one that gives children a unique opportunity to connect with celebrated authors and community role models through reading."
"I'm so excited to be able to participate and help guide some of the discussion around these books and more broadly around some really important issues in our community," said Head Coach Mahlalela. "I have always been passionate about education and the knowledge that comes through that, and reading is such a valuable tool for kids, and adults, to continually work at and develop."
"As a proud Raptors 905 partner, we are thrilled to support this incredible program, which will bring young people together through the shared passion for reading, while celebrating stories and authors that represent Black voices," said Gillian Riley, President & CEO of Tangerine Bank. "During these unprecedented times, it's initiatives like this that can truly make a difference for our youth and keep them connected when they need it most."
Penguin Random House Canada VP Marketing & Communications Beth Lockley said, "We're so pleased to be a part of this program and to be able to give kids access to these wonderful authors and their books. It's so important that kids see themselves and their experiences reflected in the authors, characters, and stories they read, stories which, at their best, spark young readers' imaginations and inspire them to dream without limits. Best of all, the Raptors 905 Summer Reading Challenge represents a chance for kids to come together and share their responses to these books during what has been an especially isolating time for them- a perfect illustration of the power of reading to connect us."
The Raptors 905 Summer Reading Challenge will run from July 27 to September 4. This unique program is in response to the ongoing closures and cancellations due to COVID-19 and is supported by the entire Raptors 905 organization, and every student involved will receive their own physical copy of each of the five books they read to take home and keep.
• Discuss this story on the NBA G League message board...


NBA G League Stories from July 28, 2020
The opinions expressed in this release are those of the organization issuing it, and do not necessarily reflect the thoughts or opinions of OurSports Central or its staff.