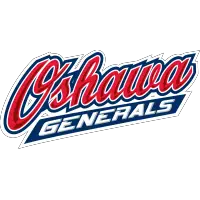 Drive-Thru Teddy Bear Toss Coming to Oshawa
December 5, 2020 - Ontario Hockey League (OHL) - Oshawa Generals News Release



Oshawa, ON - The Oshawa Generals are excited to announce the 23rd annual Teddy Bear Toss sponsored by Canadian Tire, will take place - just differently.
Rather than throwing your stuffed animals onto the ice after our first goal, we are taking tips from your favourite local coffee shop and doing it drive-thru style!
On Saturday, Dec. 12, #GensNation is encouraged to join the drive-thru at the Tribute Communities Centre between 1-4p.m. to take part in this holiday tradition.
Like so many things, the Teddy Bear Toss as we know it will be unable to take place this season due to COVID-19 restrictions across the region, province, and country. While the pandemic may change the way in which we toss, it doesn't change the significance of giving.
The Teddy Bear Toss gives children in need across the Durham Region an opportunity to open a gift on Christmas morning. This year, the bears collected will be donated to the Durham Children's Aid Foundation's Holiday of Hope program.
In addition to the Teddy Bear Toss, fans are asked to also bring non-perishable food items for Feed the Need in Durham.
Please enter the drive-thru line via Bruce Street, east of the Tribute Communities Centre and continue until the bus cut-out just outside of Rink 2. Here, we require fans to wear their masks and wait for staff on location to give you the go-ahead to leave your vehicle and drop off your bear and/or food donations. Following the drop-off please quickly return to your vehicle and continue west on Bruce Street to leave the drive-thru.
Stay tuned for item wishlists from Feed the Need in Durham Region and Durham Children's Aid Foundation for the most in-need items.
About the Teddy Bear Toss in Oshawa
The first year the Generals took part in the memorable event was in the 1998-1999 season. The first-ever toss commenced when former Gens defenceman Jim Baxter potted a first period goal to send the bears through the air. Since then, the list of players to score the iconic goal include current NHL players and Gens greats like Cal Clutterbuck, Anthony Cirelli and more!
Last year, the Oshawa Generals held their twenty-second annual Teddy Bear Toss during a game against the Kingston Frontenacs. As per tradition, the home crowd waited for the team's first goal to throw the bears. The teddy-raining goal was scored in the first period by Ty Tullio, sending 4,003 stuffed bears flying through the air.
Previous Teddy Bear Toss Records
*Total teddy bears collected in twenty years - 80,623
Year Gens' Goal Period Time Collected Attendance Opponent Outcome
1998 J. Baxter 1st 15:56 1,352 3,121 Peterborough 6-4 Loss
1999 N. Lees 1st 6:57 1,672 2,772 Kingston 4-2 Loss
2000 J. Kozoriz 2nd 2:21 1,709 2,391 Guelph 4-1 Win
2001 J. Johnson 1st 6:55 1,931 2,745 Kingston 4-3 OT Win
2002 C. Elliot 1st 15:38 2,164 2,770 Sudbury 8-2 Win
2003 C. Hulit 1st 17:25 2,462 2,925 Brampton 2-2 Tie
2004 B. Trudell 1st 19:44 2,491 3,168 Kingston 3-3 Tie
2005 C. Clutterbuck 1st 9:28 2,717 3,629 Belleville 4-1 Win
2006 C. Cowick 1st 12:54 1,930 3,481 Mississauga 11-5 Loss
2007 P. Asselin 1st 7:58 3,626 4,984 Saginaw 4-2 Win
2008 B. Parnham 1st 11:21 3,976 4,984 Belleville 5-2 Win
2009 A. Berger 2nd 4:12 4,402 4,543 Belleville 4-3 SO Win
2010 C. Thomas 2nd 4:34 3,117 4,075 Kingston 3-2 OT Win
2011 C.Thomas 1st 11:09 4,012 5,168 Sarnia 8-4 Win
2012 C. Carlisle 1st 16:12 5,470 6,008 Belleville 3-2 Win
2013 M. Dal Colle 1st 5:34 5,542 5,432 Belleville 5-2 Win
2014 M. Dal Colle 1st 8:44 6,072 5,976 Niagara 4-1 Loss
2015 A. Cirelli 1st 4:48 6,017 5889 Saginaw 3-2 Loss
2016 M. Vande Sompel 2nd 8:29 5,770 5781 Saginaw 6-3 Loss
2017 K. Huether 3rd 5:06 5,605 5202 Saginaw 3-1 Loss
2018 J. Studnicka 1st 8:02 4,583 5075 Windsor 4-1 Loss
2019 T. Tullio 1st 13:44 4,003 4660 Kingston 5-4 SO Loss
• Discuss this story on the Ontario Hockey League message board...


Ontario Hockey League Stories from December 5, 2020
The opinions expressed in this release are those of the organization issuing it, and do not necessarily reflect the thoughts or opinions of OurSports Central or its staff.
Other Recent Oshawa Generals Stories