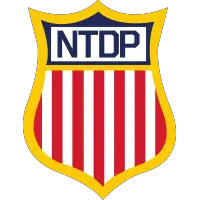 Dan Muse and Adam Nightingale Named NTDP Head Coaches
August 27, 2020 - United States Hockey League (USHL) - U.S. National Team News Release



PLYMOUTH, Mich. - Dan Muse (Canton, Mass.) and Adam Nightingale (Cheyboygan, Mich.) have been named the 14th and 15th head coaches in USA Hockey National Team Development Program history, it was announced today by USA Hockey.
Muse brings 15 years of coaching experience to the NTDP and was an assistant coach for the Nashville Predators for the past three seasons. Nightingale has spent the last three years with the Detroit Red Wings, serving most recently as an assistant coach for the 2019-20 campaign.
"We are very excited to bring in two coaches of this caliber," said Scott Monaghan, senior director of operations for the NTDP. "Both Dan and Adam have great experience and success as head coaches working with the developmental age levels and have progressed to working at the highest level on NHL benches. We are fortunate to have these two leading the development of our young men at the NTDP."
ABOUT MUSE
With Nashville, Muse's duties focused on leading the penalty kill and working with their group of forwards. He was a part of two Central Division champion teams, including the Presidents' Trophy winning squad during the 2017-18 season.
"I am humbled to have the opportunity to coach at the National Team Development Program," said Muse. "The opportunity to combine development, at the individual and team levels, along with representing this country is a huge honor. I am very grateful to everyone at USA Hockey that was involved in this process. I am extremely excited to begin working together with these players and with this staff.
Prior to joining the Predators in 2017, Muse served as head coach of the USHL's Chicago Steel for two seasons, where he led the team to a Clark Cup championship in 2017. Previously, he was part of NCAA Division I coaching staffs at Yale University (2009-2015), where he helped the Bulldogs to the 2013 NCCA title, and Sacred Heart University (2008-09). He was also was an assistant coach at Williams College (2007-08) after beginning his coaching career as an assistant at Milton Academy in 2005.
On the international stage, Muse served as the video coordinator for the gold medal-winning U.S. National Junior Team at the 2013 IIHF World Junior Championship in Ufa, Russia, and held the same position for the 2014 tournament in Malmo, Sweden.
Muse is a graduate of Stonehill (Mass.) College where he played four seasons of collegiate hockey, including serving as alternate captain in 2005.
ABOUT NIGHTINGALE
Nightingale joins the NTDP after serving as an assistant coach for the Red Wings last season, where he was responsible for player development, pre-scouting opponents and running the penalty kill. During his first two years in Detroit, he worked as a video coach and held the same role for the Buffalo Sabres during the 2016-17 season.
"I am extremely thankful to Scott Monaghan, the NTDP staff and USA Hockey for this unique opportunity," said Nightingale. "I've been fortunate to have been coached and mentored by some great people and look forward to getting a chance to do the same with our nation's top players."
Before joining the Sabres staff, Nightingale served as head coach for Shattuck St. Mary's 14U team in Minnesota for two seasons (2014-16), leading the team to a national championship in 2016. During that time, he coached NTDP alumni Drew Helleson, Oliver Wahlstrom and Cam York.
Nightingale's experience also includes four seasons (2010-14) as director of hockey operations for his alma mater, Michigan State University, and two years (2008-10) as head coach of the Shattuck-St. Mary's Midget AA squad.
A native of Cheboygan, Michigan, Nightingale has served on the staff of four U.S. national teams. His first experience was as video coach for the U.S. National Junior Team in 2015 and he held the same role for the U.S. Men's National Team at the past three IIHF Men's World Championships, including the 2018 squad that captured the bronze medal in Copenhagen and Herning, Denmark.
Nightingale's playing career spanned two seasons each at Lake Superior State University (2000-02) and Michigan State University (2003-05), where he totaled 37 points (18g-19a) in a combined 118 games and served as alternate captain for two seasons. He went on to play parts of four seasons in the ECHL with the Gwinnett Gladiators, Greenville Grrrowl and Charlotte Checkers. Nightingale resides in Canton, Michigan, with his wife, Kristin, and three children, Trevor, Emmerson and Keeton.
Muse and Nightingale will begin their duties immediately and fill the vacancies left by former NTDP head coaches Seth Appert and John Wroblewski, who both recently accepted head coaching positions in the AHL.
NOTES: Muse will coach the U.S. National Under-18 Team in 2020-21 and be joined on the coaching staff by Dan Hinote (Elk River, Minn.) and Mike Leone (Dearborn, Mich.), while Nightingale will lead the U.S. National Under-17 Team and be assisted by Nick Fohr (Grand Forks, N.D.) and Brent Darnell (Canton, Mich.)
ABOUT THE NTDP: USA Hockey's National Team Development Program is entering its 24th season of competition and is based at USA Hockey Arena in Plymouth, Michigan. The goal of the full-time development program is to prepare student-athletes under the age of 18 for participation on U.S. National Teams and success in their future hockey careers. Its efforts focus not only on high-caliber participation on the ice but creating well-rounded individuals off the ice.
• Discuss this story on the United States Hockey League message board...


United States Hockey League Stories from August 27, 2020
The opinions expressed in this release are those of the organization issuing it, and do not necessarily reflect the thoughts or opinions of OurSports Central or its staff.