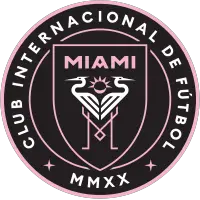 COO & Sporting Director Paul McDonough Provides Details on Individual Workouts
May 6, 2020 - Major League Soccer (MLS) - Inter Miami CF News Release



Today, Inter Miami players began individual workouts at Inter Miami CF Training Complex. In their return to the Club's grounds, there were strict health and safety protocols in place that were created in consultation with infectious disease experts and the medical team at Baptist Health. Inter Miami COO & Sporting Director Paul McDonough provided details about the players' training sessions and the health and safety measures implemented at the training site during a video call with media members this afternoon.
"Today's a day that we're happy about, that we're able to get the guys back on site. We're looking forward to continuing to see the guys and get their fitness levels up and see where the next stage takes us," said McDonough.
"We used a portion of our fields. We split the fields into fourths. We had two entry points to the fields, one on the east and one on the west side of the training facility. We had athletic trainers in PPE gear. A trainer would come to the car, take their temperature and sanitize their hands. Players need to put on a face mask, and then they went to their assigned quarter of the field in the facility.
"When the session was over, they would leave the same way they entered in the sense that they would go back to their cars with a mask on, sanitize their hands, and then when they leave, no player was allowed to go in the building. Guys were on site for one hour working. So by the time you left the car and got back in it was about an hour or an hour and 10 minutes," he added.
Regarding the next steps towards the return to full team training, McDonough praised the league's work as they figure out what follows and reminded everyone that despite wanting to return to play as soon as possible, being cautious is of the utmost importance for the Club given the uncertainty of conditions under the current COVID-19 pandemic.
"I think MLS is being very smart, very strategic. It's a really, really difficult challenge for all the teams. I think the commissioner has done a really, really good job of trying to navigate us through this and it's just really difficult times," he stated. "It's been really difficult down in Miami Dade and Broward and Palm Beach, we're fully aware that we have to be super cautious. We have to take our time. Everything we're doing is very well thought out. I think the staff has done a really good job."
McDonough also reiterated the Club's commitment towards the community as it seeks to serve as a helping hand during the current situation.
"It's been a really difficult eight weeks for so many people and we're fully aware of that. We have to be leaders in the community. Our focus shifted to keeping our players safe and 'how can we help in the community and stay engaged with our fans?' because it's really hard being in isolation at home. We want to try to stay connected because it's a good release for people," he declared.
Meanwhile, the league-wide moratorium on small group and full team training remains in place through, and including, Friday, May 15.
• Discuss this story on the Major League Soccer message board...


Major League Soccer Stories from May 6, 2020
The opinions expressed in this release are those of the organization issuing it, and do not necessarily reflect the thoughts or opinions of OurSports Central or its staff.