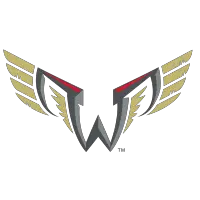 Celebrating Black History Month
March 1, 2021 - National Lacrosse League (NLL) - Philadelphia Wings News Release



During the month of February, the Wings highlighted influential Black members of the Philadelphia lacrosse community. From former pro players to influential youth coaches, these people have crucial in helping to grow the game of lacrosse in the Greater Philadelphia Area.
Bobby Horsey -Â  Bobby grew up in West Chester, PA where he captained the West Chester East lacrosse and football teams. When he graduated high school, Bobby went on to become a D1 All-American at Loyola College before turning pro to play in the NLL and MLL.
Bobby has been coaching since 2002, and knows well how crucial Black representation is on and off the field: "I know what it's like to be the only one. The one black player on a team that indirectly serves as a representative of ALL black lacrosse players in the country. I want current and future players to know it doesn't have to be this way. Since retiring as a player, I have purposely focused on doing all I can to help grow the game so others have the ability to love it the way that I do."
Jason Chirstmas - Jason attended Lower Merion High School before going on to play lacrosse and football at Villanova University. Jason has been coaching in the area for the past 20 years, and specializes in developing high-quality players. He currently is an Associate Head Coach and the Head Talent Scout for the Dukes Lacrosse Club.
Jason's love for lacrosse started out with some great mentors and positive influences. Now a mentor himself, Jason sees firsthand the growth in the lacrosse community: "Diversity & inclusion in the lacrosse community continues to grow in our area. Lacrosse will open doors and create opportunities for many more down the road."
Jazmine Smith - Jazmine Smith is the founder and CEO of Eyekonz Sports. Eyekonz Sports was established to ​help local kids and teenagers from diverse communities get involved with field hockey and lacrosse and learn life lessons about hard work, sportsmanship, self-discipline, healthy self-esteem and coping skills.
To Jazmine, sports are vital in the development of children: "Lacrosse helped me develop an understanding of who I was both on and off on the field. I created Eyekonz to provide kids with the same opportunity to fall in love with the sport that stole my heart when I was 9 years old."
Eric Gregg - Eric Gregg is a former MLL player and co-founder of LEAPS and Big 4 HHH Lacrosse.
Eric won two state championships at Episcopal Academy before going on to play at Gettysburg and then for the Barrage in the MLL. After his playing career, he went on to coach at Lower Merion, Penn Charter, and St Joseph's Prep before co-founding LEAPS and Big 4 HHH Lacrosse.
Eric says his career in coaching was fueled by a desire to give young people the same chances he had: "Growing up in West Philly I never saw lacrosse in my neighborhood. So after years of learning and playing the game I set out to expose as many young people to lacrosse as I could."
Bobby, Jason, Jazmine, and Eric, we are thankful for everything you do for the sport of lacrosse, and we are so happy to have you as a part of our community!
• Discuss this story on the National Lacrosse League message board...


National Lacrosse League Stories from March 1, 2021
The opinions expressed in this release are those of the organization issuing it, and do not necessarily reflect the thoughts or opinions of OurSports Central or its staff.
Other Recent Philadelphia Wings Stories