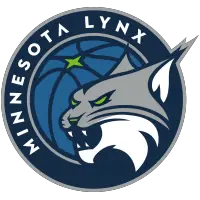 Canada Moves to 2-0 with 59-45 Win over France at FIBA Women's World Cup 2022
September 23, 2022 - Women's National Basketball Association (WNBA) - Minnesota Lynx News Release



SYDNEY, Australia - The Canadian Senior Women's National Team remains undefeated at the FIBA Women's Basketball World Cup 2022 after a strong 59-45 victory over France on Friday in Sydney, Australia.
‍"I think we played really good team basketball today, especially on the defensive end," Kayla Alexander said. "We were really locked in on the game plan, what the coaches asked of us and I think that defence led us." Canada was led by a game-high 17-point performance from Nirra Fields, 11 points from Shay Colley and a nine-point, 14-rebound effort from Alexander.
Gabby Williams led France with 13 points in the loss.
Alexander had 13 points in Canada's victory against Serbia on Thursday, leading to head coach Víctor LaPeña crediting her leadership with her teammates.
‍"To me, [LaPeña's support], it means a lot," Alexander said. "I know I'm not a very vocal person. I'm more of a quiet leader. I try to lead by example, but to know that you have coaches and teammates that trust in you and believe in you, it means a lot. I'm very thankful." Canada shot just 29 percent in the game, but were 6-for-20 from three compared to France who finished 3-for-19 from deep. Canada also connected on 13-of-19 free throws, while France was just 4-for-7 at the line. Canada dominated the offensive glass, holding a 19-6 edge, as well as a 12-5 advantage in second-chance points and a 21-11 edge in points scored off turnovers.
"The key is to give the players reduced total information because we played yesterday, we played today, we are going to play after tomorrow," LaPeña said of the team's defensive success. "The players are going to be super tired the next day, so we are doing this to reduce information and make it easier for them to execute and they are doing a great job. A great job on defence and the attitude is perfect." LaPeña's infectious personality and passion for the game has already left a mark on the team.
"As a team, we love having Coach with us," Alexander said. "He's full of energy, as you guys could probably tell on the baselines during the games, and I like his philosophies, especially on defence. I love that he challenges us. He has me doing things on defence I normally wouldn't think I could do, so I love that he is constantly pushing us and challenging us. And as a coach, I just think he's doing great things with our team so far. I think we're growing and progressing every game, and I'm looking forward to see how that continues to grow throughout this tournament and beyond.
After leading by six following a low-scoring first quarter, Canada used a 17-0 run spanning the end of the first half and start of the third quarter to take complete control in the victory. A 9-0 run, keyed by a jumper for Natalie Achonwa, a three-pointer from Bridget Carleton, and then layups for Achonwa and Fields had Canada leading by 12, 29-17 at the half.
Canada continued to roll in the third as Alexander found Colley for a three to open second-half scoring and then Colley returned the favor, finding Alexander for a layup inside to extend Canada's lead to 17 points as France called timeout with 7:43 remaining in the third. Out of the timeout, Canada continued to score as Colley hit her second three of the half to extend Canada's lead to 20 points.
Though Williams did her best to lead France in the third, trading jumpers with Kia Nurse and then scoring on a floater and a three-pointer, France was unable to take advantage of Canada's missed shots to bite into the lead. A steal and layup from Fields to close the third kept Canada's lead at 15 points, 45-30, after three.
Laeticia Amihere opened the fourth-quarter scoring with a layup to extend Canada's lead back to 17. A three from Fields again made it 20 points before Sarah Michel scored France's first points of the quarter with 8:41 remaining. After a three for Kendra Chery and then a layup for Williams, France was within 13 with 6:48 remaining, but Canada's lead was never in doubt. A three-pointer from France's Alexia Chartereau trimmed Canada's lead to 11 before Fields drove to the basket for the lay-in with 4:06 remaining. After free throws and a layup from Alexander, Canada led by 16 with 1:48 remaining and France ran out of time to mount a comeback.
Up next for Canada is a meeting against Japan on Sunday, Sept. 25 at 7:30 a.m. ET.
• Discuss this story on the Women's National Basketball Association message board...


Women's National Basketball Association Stories from September 23, 2022
The opinions expressed in this release are those of the organization issuing it, and do not necessarily reflect the thoughts or opinions of OurSports Central or its staff.