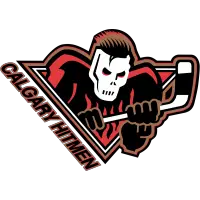 Calgary Hitmen Game Preview - Tuesday, May 4 at Red Deer
May 4, 2021 - Western Hockey League (WHL) - Calgary Hitmen News Release



CALGARY HITMEN (9-8-3-0, 21 pts.) at RED DEER REBELS (4-15-3-0, 11 pts.)
Tuesday, May 4, 2021 - 7:00 p.m. MT - Westerner Park Centrium
TODAY'S GAME
The Calgary Hitmen wrap up their home-and-home set with the Red Deer Rebels tonight on the road at Westerner Park Centrium. Game time is 7:00 p.m. It's also the 2021 season finale for both clubs with no playoffs in the WHL due to the COVID-19 pandemic travel restrictions. The Rebels topped the Hitmen on Sunday with a 5-4 overtime victory at Seven Chiefs Sportsplex. Josh Tarzwell netted the winner 25 seconds into the extra session. It was the Hitmen who forced sudden death, erasing a 4-2 third period deficit on goals from Zac Funk and Adam Kydd. Sean Tschigerl and Tyson Galloway also found the back of the net for Calgary. Kalen Lind and Arshdeep Bains both added a pair of goals for Red Deer.
BROADCAST INFORMATION Radio: Sportsnet 960-The Fan
Webcast: WHL Live at watch.chl.ca
________________________________
STREAKS
- Sean Tschigerl (10g, 7a) is riding a career high 11 game point streak. It's the longest run by any Hitmen player this season and longest since former captain Mark Kastelic (14g, 7a) rattled off a 13-game point streak last season from Feb. 9 - Mar. 6, 2020.
- Riley Stotts (1g, 3a) and Adam Kydd (2g, 1a) are on three-game point streaks.
- Jackson van de Leest (1g, 3a) and Josh Prokop (1g, 2a) both have points in two of their last three games.
NOTEWORTHY VS. RED DEER: Tonight is the fifth and final meeting in the 2021 season between the Hitmen and Rebels. Calgary is 2-0-2-0 against their Alberta rivals with their last three games all needing overtime to produce a winner. Sean Tschigerl (3g, 3a) leads the team lead in scoring against Red Deer with six points. Jackson van de Leest (1g, 4a) is next with five. Ben King (1g, 4a) is the top performing Rebel with five points. Arshdeep Bains (3g, 1a), Chris Douglas (2g, 2a) and Kyle Masters (4a) are all next with four. Calgary is 5-5-2-1 in their last 13 visits to Central Alberta.
SERIES RECAP March 5/21 vs. RD: CGY 2 RD 0...Brayden Peters made 27 saves for the shutout. March 6/21 at RD: RD 3 CGY 2 OT...Arshdeep Bains scored the winner 4:06 into extra time. April 29/21 at RD: CGY 4 RD 3 OT...Cael Zimmerman netted the game winner 4:19 into the extra session. May 2/21 vs. RD: RD 5 CGY 4 OT...Kalen Lind (2g, 1a) and Ben King (3a) paced Red Deer with three points each.
INSIDE THE SERIES Shots on Goal: CGY 112 RD 112 Power Plays: CGY 1-10 (10%) RD 2-13 (15.4%)
BROADCAST NEWS: Under AHS COVID-19 protocols, fans are not permitted to enter WHL facilities but are invited to watch games with a subscription to the all-new WHL Live on CHL TV at watch.chl.ca. Today's game is also available on the home of Hitmen Hockey, Sportsnet 960-The Fan beginning with a 60 minute pre-game show at 6:00 p.m. Guests include Hitmen forward Riley Stotts and Assistant Coach Trent Cassan.
STATS PACK: Tonight marks Calgary's fourth game in six days and their seventh in 12 nights....The Hitmen are 4-2-1-0 in their last seven games and 5-4-1-0 on the road this season....The Hitmen have been to overtime more than any other team in the Central Division at six times.....Josh Prokop tops the Hitmen in shots on goal with 69. Riley Fiddler-Schultz and Sean Tschigerl are next with 58...Josh Prokop leads the team lead in plus/minus at +12. Riley Stotts is next at +11....As a team, Calgary is 53.5 percent in the face-off circle....Riley Fiddler-Schultz is fourth in the Central Division in face-off wins with 231 trailing only Medicine Hat's Ryan Chyzowski (286), Edmonton's Kaid Oliver (276) and the 'Canes Dino Kambeitz (239)....The Hitmen have scored power play goals in back-to-back games and in four of their last seven outings.
MAYFAIR DIAGNOSTICS INJURY REPORT: Luke Prokop (season ending, lower-body).
WELCOME BACK: Forward Riley Fiddler-Schultz is eligible to return to the lineup tonight following his one game WHL imposed suspension that was served Sunday against the Rebels. Fiddler-Schultz received the discipline for his cross checking major and game misconduct assessed Friday against Edmonton.
NHL DEBUT: Two former Hitmen defencemen have made their NHL debut this season, Egor Zamula with the Philadelphia Flyers and Ben Thomas with the Tampa Bay Lightning. Zamula appeared in 120 games during parts of three seasons in Calgary from 2017-18 to 2019-20 while Thomas skated in 153 games from 2012-13 to 2015-16. They are the 47th and 48th Hitmen grads to play at least one game in the National Hockey League.
ALUMNI TRACKER: Kyle Olson, who notched 18 points (8g, 10a) in 14 games with the Hitmen last season following a trade from Tri-City, is in the AHL with the Wilkes-Barre/Scranton Penguins. The 22 year-old Calgary product has 6 points (2g, 4a) in 23 games.
THE STOTTS WATCH: Forward Riley Stotts has notched 178 career points with Calgary which is 17th best in franchise history, three points behind Michael Stone. On the goal scoring front, Riley's 66 goals share 18th place in the Hitmen record books with Jordan Krestanovich. Brodie Dupont is 17th with 81 goals.
THE POWER OF THREE: The Hitmen are 6-1-1-0 when holding the opposition to three goals or less. Conversely, Calgary is 3-7-2-0 when giving up four or more goals.
HITMEN VS: (EDM 1-3-0-0), (LET 4-2-0-0), (MH 2-3-1-0), (RD 2-0-2-0).
PROMO CALENDAR
- None
CAREER MILESTONE WATCH
- Riley Stotts needs three points to reach 200.
- Brayden Peters is one game shy of 50.
- Luke Prokop reached 150 games played on Friday against Edmonton.
- Jack McNaughton eclipsed 2,000 career saves last Thursday in Red Deer. His 2,039 stops rank seventh in club history.
• Discuss this story on the Western Hockey League message board...


Western Hockey League Stories from May 4, 2021
The opinions expressed in this release are those of the organization issuing it, and do not necessarily reflect the thoughts or opinions of OurSports Central or its staff.