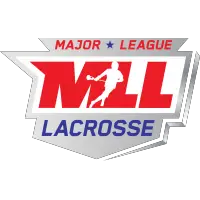 Behind the Screen: Kitay Productions
September 1, 2020 - Major League Lacrosse (MLL) News Release



Kitay Productions has produced its fair share of sporting events, but never on a scale like this.
The Emmy-Award winning production company was responsible for broadcasting Major League Lacrosse's (MLL) 20th Anniversary season in July, a task that involved over 25 people who made up the production team. They produced 13 games in 9 days, with games being seen on ESPN, ESPN2, ESPN +, NBC Sports Boston, and Altitude Sports.
The crew was led by Joel Kitay, the executive producer of the event and the founder of Kitay Productions. He worked for the Baltimore Ravens for seven years and assisted NFL Films in the inaugural season of the popular show "Hard Knocks". After not having much work to do because of the cancellation of live sports across America, Kitay was eager to take on MLL's 20th anniversary season.
"To be a part of something like this was a real challenge, and a challenge that we were excited to take on," he said. "I think our whole team really rose to the occasion."
Part of the challenge was following the clear and concise safety guidelines put out by MLL to protect all players, coaches, staff, and production members. One example was mics worn by referees that were given to them via contactless delivery and thoroughly cleaned after each game.
Director Scott Zolotorow was initially anxious about all the new policies but said everyone did very well to follow them.
"When we were finally told we were able to activate on a new project there was a lot of excitement but also anxiety with the way everything was going to change," said Zolotorow. "I think we did a really good job of keeping everyone safe and getting everyone back to work."
The nature of the schedule required weeks of 10-or 12-hour-days before the season started according to Zolotorow, who has had experience doing games with the Chesapeake Bayhawks. Kitay said the chance to produce multiple games in a single location brought experimentation and increased efficiency.
"The opportunity to stay in one place and do a lot of games allowed us to improve the coverage every single day," he said. "We've been able to experiment a little and try new things. We really benefited in terms of being in the same space for an extended period of days so that the game broadcasts could be the best they could be."
The exemplary work of Kitay Productions was not lost on any players, coaches, or staff members throughout the week. Quint Kessenich, the lead color commentator for the season, best summed up their work.
"The job they did motivating and maintaining the work for the entire season was incredible," he said. "Morale was outstanding, safety precautions were followed. These guys were dealing with extreme heat and weather delays yet we all got better as the week went on. They deserve a lot of credit for keeping us extremely happy and safe."
• Discuss this story on the Major League Lacrosse message board...


Major League Lacrosse Stories from September 1, 2020
The opinions expressed in this release are those of the organization issuing it, and do not necessarily reflect the thoughts or opinions of OurSports Central or its staff.