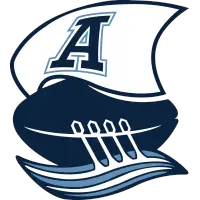 Argos to Give Thanks to All-Time Greats Harding, Mitchell and Clemons on Thanksgiving
October 5, 2016 - Canadian Football League (CFL) - Toronto Argonauts News Release



TORONTO -- The Toronto Argonauts are excited to give thanks to Argo greats Derrell 'Mookie' Mitchell, Rodney Harding and Michael 'Pinball' Clemons for their many contributions to the organization at their next game at BMO Field on Thanksgiving Monday.
Harding and Mitchell will be honoured in front of Argos fans for recently being inducted into the Canadian Football Hall of Fame. Clemons will be honoured ahead of his induction into Canada's Sports Hall of Fame on November 1, 2016.
"What a fitting day to thank three great players for their countless contributions to the Argos and honour them for being enshrined in the Hall of Fame," said Michael Copeland, Argos President and CEO.
All three players will be honoured during the pre-game ceremonies on Thanksgiving Monday, October 10 when the Argonauts get set to take on the Calgary Stampeders at BMO Field at 4 p.m. ET. They will also attend the Shipyard and Argos Tailgate prior to the game to meet with fans who will have the opportunity to personally thank them.
Rodney Harding played 12 CFL seasons (1985-96), most notably with the Toronto Argonauts (1985-94). Known as one of the most dominant defensive linemen in the CFL from the mid-1980s through the mid-1990s, he registered over 253 defensive tackles, 105 career QB sacks, 14 fumble recoveries and five interceptions in 201 career games. In his 10 seasons with the Double Blue, the Oklahoma City native inscribed his name in the Argonauts record books as the club's all-time leader in sacks (92) and sacks in a single-game (5). Harding still ranks second all-time in Double Blue history with 18 sacks in a single-season.
Harding feasted on quarterbacks as a defensive tackle who was named a two-time CFL All-Star (1992 & 1994) and a seven-time Division All-Star (5x East, 1x South, 1x West). He also played an integral part on the Argonauts 1991 Grey Cup championship team alongside Canadian Football Hall of Famers Michael 'Pinball' Clemons and Matt Dunigan as well as TSN analyst Chris Schultz. In 2012, Harding became the 22nd player to be honoured as an All-Time Argo.
Derrell 'Mookie' Mitchell enjoyed an 11-year CFL career, spending eight seasons with the Toronto Argonauts (1997-03 & 07) and three with the Edmonton Eskimos (2004-06). Mitchell broke onto the CFL scene in 1997 and immediately made an impact in his first stint with the Argonauts. As a rookie, the Miami, Florida, native snatched 77 passes for 1,457 yards and a career-high 17 touchdowns en route to being named the CFL's Most Outstanding Rookie and helping the Boatmen hoist the second of back-to-back Grey Cup wins. Following his outstanding rookie season, Mitchell set the CFL record for receptions in a single-season (160) while totalling 2,000 yards receiving - the third-best single-season total in CFL history.
After leaving Toronto for Edmonton, where he would win his second Grey Cup Championship in 2005, the three-time CFL All-Star and five-time East Division All-Star returned to the Boatmen in 2007 and became the Argonauts' all-time leader in receiving yards with 9,047, surpassing previous record holder Paul Masotti (8,772). Mitchell's career totals include 821 receptions for 12,014 receptions and 90 touchdowns.
Michael ˜Pinball' Clemons, who is also a member of the Canadian Football Hall of Fame, enjoyed a 12-year playing career (1989-2000) with the Argonauts, winning three Grey Cup Championships as a player. The All-Time Argonaut capped off his CFL career as pro football's leader in career combined yards (25,396), retiring with 12 Argonauts records to his name, including the club's record for career receptions (682).
After hanging up his Double Blue jersey on September 15, 2000, Clemons immediately moved to the bench as the club's interim head coach for the remainder of the season, leading the team to six wins in its final eight games. Clemons took over the coaching reins of the club for the second time on December 17, 2002, proceeding to lead the team to its first playoff berth in three years. He was recognized as a finalist for CFL Coach of the Year, an honour he was repeatedly bestowed with from 2003-06. In 2004, Clemons led the team to its first Grey Cup victory since 1997, his first as a head coach. Across seven seasons of coaching, the Argos legend finished his career with a 68-55-1 regular season record and a 6-5 record in the playoffs, including a perfect 1-0 in the Grey Cup.
• Discuss this story on the Canadian Football League message board...


Canadian Football League Stories from October 5, 2016
The opinions expressed in this release are those of the organization issuing it, and do not necessarily reflect the thoughts or opinions of OurSports Central or its staff.