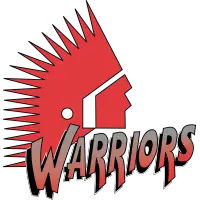 "We'Ve Done Our Homework": Warriors Ready for Bantam Draft
April 20, 2020 - Western Hockey League (WHL) - Moose Jaw Warriors News Release



The 2020 WHL Bantam Draft is an important one for the Moose Jaw Warriors as they head in holding the third overall pick.
Preparations for this year's draft have been a bit different, however, the COVID-19 pandemic has forced the team's scouting staff to adjust how they normally prepare for the draft, which will be held Wednesday, April 22nd this year instead of early May.
"It's been different this year," Warriors assistant GM Jason Ripplinger said.
The annual prospect tournaments hosted in British Columbia, Alberta and Manitoba were cancelled due to the pandemic, taking away the scouting staff's final opportunity to see prospective players in person.
The team has adapted, turning to video instead.
"We've watched a lot of video just to kind of refresh our memories from watching these players throughout the year," Ripplinger said.
The scouts have been meeting through video over the past few weeks to discuss the players they hope to select. Ripplinger said it has been unusual, but he is proud of the work the staff has put in.
"It's different because when you're talking and having a meeting in a hotel room, everything is clear, but when you're on the internet, people are in the middle of talking and all of sudden it freezes and you have to start all over, so that way it has been different," he said.
The provincial tournaments also provide scouts with an opportunity to speak with players and their families face-to-face to find out more about their personalities and goals.
Ripplinger says they have had to adjust how they do that as well.
"This year, we're phoning, making a lot of phone calls, maybe phoning the player 4-5 times," he said.
"Out of all the viewings you've had this year, at the end of the day, you have to see who's the most consistent, who's going to fit into our culture, so we've had enough discussions with these players, so we should know who we're taking."
The Warriors will pick third overall in the first round. The organization also holds picks in the second and third rounds, which is important with a deep crop of players available this year.
"Our strategy is to take the best player, but we've narrowed it down to five players now," said Ripplinger on the team's plans for the first round.
Ripplinger feels the staff has come to a consensus on the top-45 players available and he is confident that they can get three strong players with their first three picks to make up for missing some mid-round selections due to trades.
"We have to hit home runs on these first three... We've done our homework and we've worked hard this year," he said.
"That gap sometimes could hurt you, but if you are bang on with your first three picks, that should help you out."
The 2020 WHL Bantam Draft will be held virtually on Wednesday, April 22.
• Discuss this story on the Western Hockey League message board...


Western Hockey League Stories from April 20, 2020
The opinions expressed in this release are those of the organization issuing it, and do not necessarily reflect the thoughts or opinions of OurSports Central or its staff.
Other Recent Moose Jaw Warriors Stories