Apparently, the Joplin Blasters were able to play this week at their home, Joe Becker Stadium. The pictures on their website don't show much of the stadium but what you can see is much more complete as compared to what I saw on May 3rd. I honestly did not think there was any way they would play there as scheduled just 2 1/2 weeks after my visit.
Here is the front of the stadium. I did not see a single door installed anywhere and the only glass installed was on the front of the ticket windows. The streets that ran on both the 1st @ 3rd base sides had been torn out.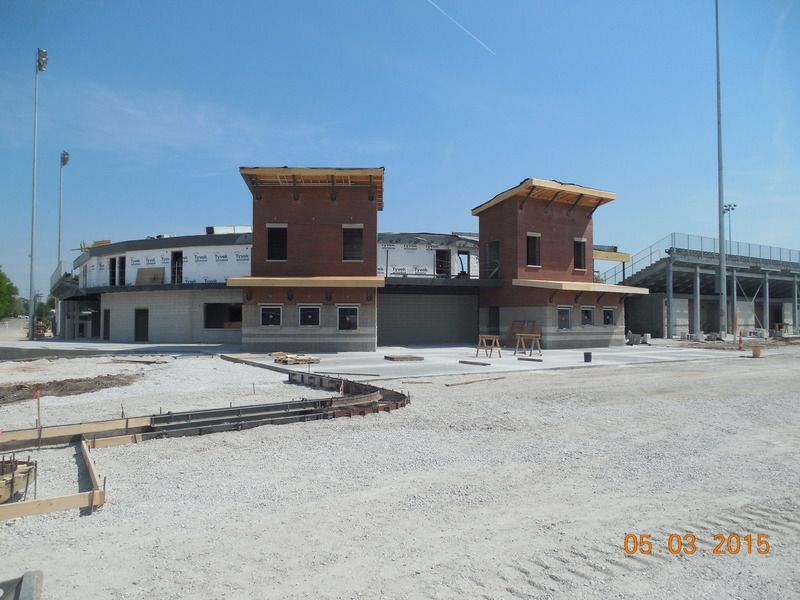 Inside the stadium. There were no gates installed so it was easy to get inside. This was on a Sunday but, with such a short amount of time 'til opening day, I was surprised to find only the 2 people in this picture working on it. Apparently, they were not going to replace the grass from the original field. It wasn't horrible but not even close to the quality at the other AA stadiums I have been to (Gary, Kansas City & Lincoln). I guess that was all they were putting up for protective netting. I think I would be afraid to sit in those seats next to the dugout, between the dugout and home. The front row can't be more than 20-25 feet from the batter. People sitting there better pay attention to the game and have quick reflexes.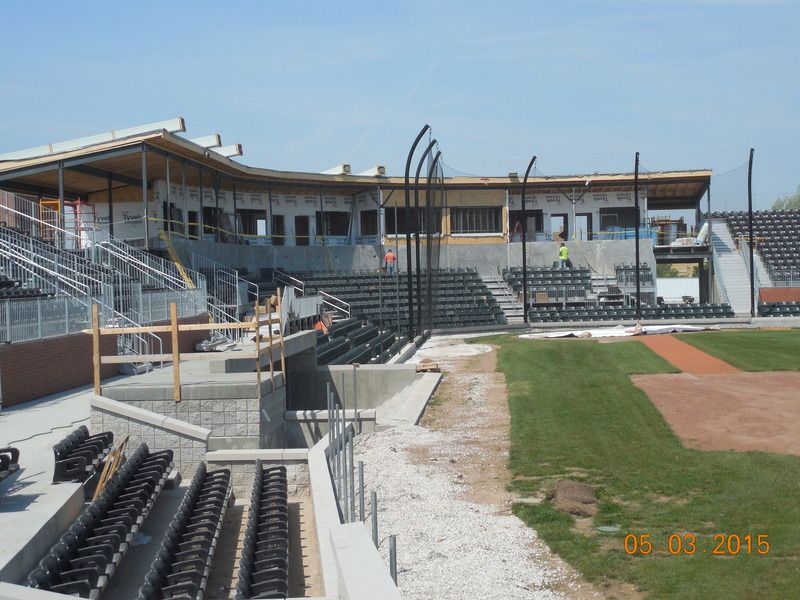 They are apparently not replacing the scoreboard either. This has to be from the past version of the stadium.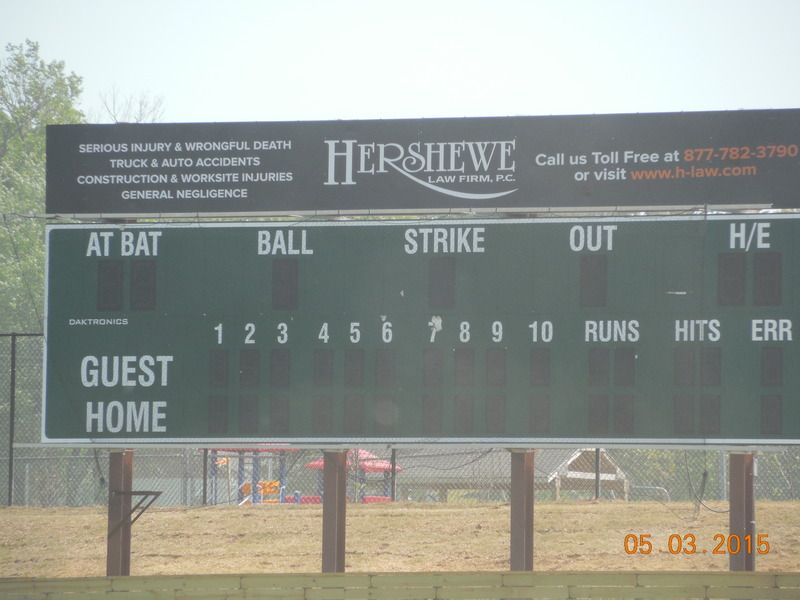 The outfield fence is still chain link from the old stadium. This can be seen in one of the pics on their website. They just attached ads to the chain link.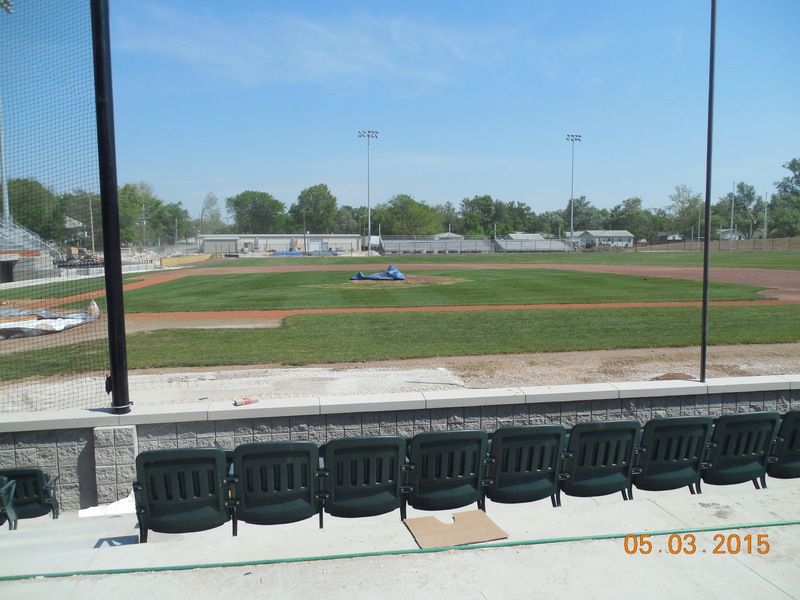 Maybe I would have had a different impression if I had seen the stadium complete (what I expected to find 2 1/2 weeks before opening day) but I just got the feeling that this rebuild was done on the cheap. I think they have know since shortly after El Paso folded up the tent that they were getting the team. It was pretty disappointing what I found when I got there. Good thing it wasn't too far out of my way.