Trea Turner of the San Antonio Missions

Trea Turner did the right thing. Although being selected in the 20th round by Pittsburgh in the 2011 Major League Draft following a banner career at Park Vista Community High School (Fla.) was exciting, the shortstop turned down the $50,000 signing bonus and went to North Carolina State University instead. Because he was fresh out of high school, Turner felt going the collegiate route was a better option. After all, he c...
Full Story

Todays Top Story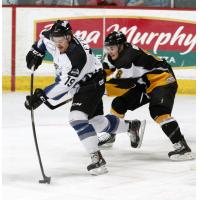 TAMPA, Fla. - The United Soccer League announced on Tuesday Reno 1868 FC's Chris Wehan had been voted the 2017 USL Rookie of the Year after a breakout year that saw the former University of New Mexico standout tie the USL single-season record for ass...
Happening Now
Tweets By OSC Today
Search OSC