Knighthawks Activate Forward Dan Lomas

(January 10, 2018)... The Rochester Knighthawks announced today that they have activated forward Dan Lomas from the injured reserve list (IR). In a related move, the Knighthawks moved defenseman Billy Dee Smith to the IR. "This is a good time for him to be back," said Knighthawks head coach Mike Hasen. "We know he is really hungry and will have something to prove." Lomas will make his season debut this weekend as the Kni...
Full Story

Todays Top Story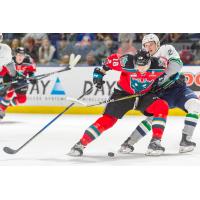 BASEBALL International League: The Pawtucket (RI) Red Sox, or PawSox, of the Triple-A International League moved a step closer to a proposed new stadium in Pawtucket after the Rhode Island Senate Finance Committee approved a state funding package...
Happening Now
Tweets By OSC Today