Halifax Hurricanes Fall to Cape Breton Highlanders at Home

Despite some strong late game runs, the Hurricanes couldn't put together a comeback win against the Cape Breton Highlanders on Friday night at Halifax. The Hurricanes fell 108-102 to their Cape Breton Rivals for the second Friday in a row. The Hurricanes got a strong offensive performance from Antoine Mason who finished with 26 points and four rebounds. Ta'Quan Zimmerman led the first-half offence and finished with 18...
Full Story

Todays Top Story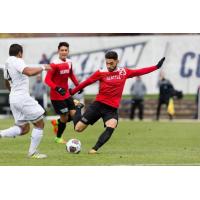 BASEBALL Arizona Winter League: The independent instructional AWL has posted its 2018 schedule that will feature four teams called the Edmonton Capitals, Laredo Apaches, Team Canada and Yuma Tejanos Wranglers playing a three-week season next mont...
Happening Now
Tweets By OSC Today
Search OSC