Rockets Have Two Game BC Division Weekend Starting in Kamloops

The Kelowna Rockets prepare for a two game weekend against two divisional rivals starting tomorrow night in Kamloops in a Wednesday night rematch. Coming off of a 2-1 shootout victory over the Kamloops Blazers yesterday, Assistant Coach Travis Crickard says there are a few minor adjustments to be made to continue success on Friday night in Kamloops, and then on Saturday night when the Rockets host the Victoria Royals. "W...
Full Story

Todays Top Story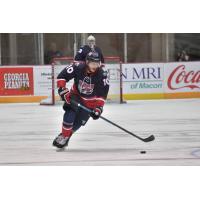 BASEBALL Arizona Winter League: The independent instructional AWL has posted its 2018 schedule that will feature four teams called the Edmonton Capitals, Laredo Apaches, Team Canada and Yuma Tejanos Wranglers playing a three-week season next mont...
Happening Now
Tweets By OSC Today