Sweets Return All-Star OF Jake Suddleson (Harvard) for 2018 Season

Harvard star Jake Suddleson set to return to Borleske for 2018 Season Walla Walla, WA - When an offensive player slugs at a clip of .523 and is responsible for creating nearly a run a game, a team does all that it can to make sure he will return to the lineup. The Sweets have been able to do just that in the process of building the roster for the 2018 season. Outfielder Jake Suddleson, a sophomore for the Harvard Crimson, w...
Full Story

Todays Top Story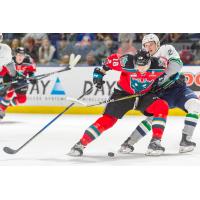 BASEBALL International League: The Pawtucket (RI) Red Sox, or PawSox, of the Triple-A International League moved a step closer to a proposed new stadium in Pawtucket after the Rhode Island Senate Finance Committee approved a state funding package...
Happening Now
Tweets By OSC Today
Search OSC