Tulsa Oilers Weekly Report
Tulsa plays fourth straight overtime game Sunday ahead of week-long break. In the first meeting of the season between Tulsa and Utah, the Grizzlies opened the scoring early in the first period, but Tommy Vannelli tied the game before the first break. Utah scored a power play goal early in the second period to go back in front, and the Grizzlies held on to that lead heading into the third. Evan Richardson evened the score at...
Full Story

Todays Top Story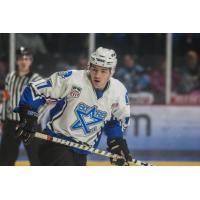 BASEBALL Can-Am League: The independent Can-Am League recently announced its 2018 season schedule that will again feature the same six teams as last season: the New Jersey Jackals (Little Falls), Ottawa Champions, Quebec Les Capitales (Quebec Ci...
Happening Now
Tweets By OSC Today