Ben Ramin Suits up for Second Season with Silver Knights

SYRACUSE, N.Y. - The Syracuse Silver Knights are excited to announce Ben Ramin's return for his second season with the team. The midfielder was born and raised in Baldwinsville minutes away from the team's practice facility. Per team and league rules, the terms of the contract were not disclosed. "I'm very excited" Ramin said after being resigned. "This group has put a lot of hard work in over the summer and we still kind o...
Full Story

Todays Top Story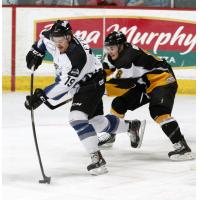 TAMPA, Fla. - The United Soccer League announced on Tuesday Reno 1868 FC's Chris Wehan had been voted the 2017 USL Rookie of the Year after a breakout year that saw the former University of New Mexico standout tie the USL single-season record for ass...
Happening Now
Tweets By OSC Today