Monster Dash at CHS Field

Monster Dash Join us on October 28th as we host the Monster Dash 5K and 10K right here at CHS Field. For more information or to sign up for the races visit minnesotamonster.com Weekly Deal Check out this week's deal! 50% off Women's Rundown Hooded Zip Sweatshirt. Available online and in person at the CHS Field Team Store. Securian Club The Securian Club at CHS Field provides a one-of-a-kind location for your ...
Full Story

Todays Top Story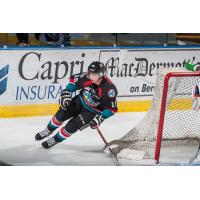 PRINCETON, N.J. - The ECHL announced that the 2018 inductees for the ECHL Hall of Fame are Steve Chapman, Sam Ftorek and Jason Saal. The three will be formally inducted as the 11th class of the ECHL Hall of Fame at a banquet ceremony that will be ...
Happening Now
Tweets By OSC Today
Search OSC